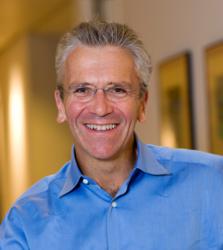 A quiet economic and social revolution is taking place... It is a revolution of, by, and for women - driven by a desire for more...
Chicago, IL (PRWEB) February 16, 2012
Michael Silverstein, Senior Partner at The Boston Consulting Group, will present findings from his most recent book, Women Want More, at the 8th Annual M2W®– The Marketing To Women Conference, April 24 & 25, Chicago Cultural Center.
"A quiet economic and social revolution is taking place," according to Silverstein. "There may be no violence in the streets, but there is upheaval in the workplace, turmoil in the home, radical change in the marketplace, and a struggle for influence in government and society as a whole. It is a revolution of, by, and for women - driven by a desire for more: for ongoing education, better ways to nurture themselves and their families, increased success as executives and entrepreneurs, higher earnings, and for better ways to manage and leverage their accumulated wealth."
"It is a revolution of dissatisfaction where women are using their checkbooks to vote 'no' on large sectors of the economy, including financial services, consumer electronics, consumer durables, and healthcare," Silverstein continues. "They are saying: 'You don't understand me,' 'There are too many demands on my time,' 'I have an overwhelming share of household chores and a full-time job,' 'Help me or I'll find another provider'."
"Understanding women and their true motivations will help the marketers at M2W® build more and better business with women. Study after study has shown that women are the dominant drivers of our consumer economy," said Nan McCann, M2W® producer. "They account for $7 trillion of annual spending in the US, and over $20 trillion globally."
"M2W® is annually attended by Fortune 1000 senior brand marketing executives and their agencies. Registration includes companies as diverse as Harley-Davidson, Bayer, Aetna, ESPN, Kraft Foods, Ford, GM, Johnson & Johnson, Kellogg, Diageo, Walgreens, Wells Fargo, NBA, WebMD, Burton, Ampersand AD, L'Oreal, ConAgra and Whirlpool. They attend," according to McCann, "because they recognize the importance of reaching women – who control 85% of all consumer purchasing in virtually every product category."
M2W® is presented by Global Sponsor: Chicago Sister Cities International; Associate Sponsors: Carmichael Lynch, Carmichael Lynch Spong, PMP, General Growth Properties, PepsiCo WIN, The Hunter Miller Group, GfK Roper Consulting NA; Workshop Sponsors: YWomen, Anthem!, Royal Kingdom PR Agency; Showcase Sponsors: Carolina Pad, BlogHer and Trek Women; Video Journalism Resource: Snippies; Media Sponsor: Today's Chicago Woman.
For complete conference schedule and information visit: http://www.m2w.biz or call 860.724.2649 x11. M2W® is produced by PME® Enterprises LLC, 912 Silas Deane Highway, Suite 101, Wethersfield, CT 06109.
###