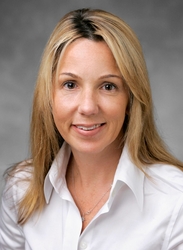 The killer online app isn't porn or social media, it's medical advice.
Chicago, IL (PRWEB) November 4, 2010
Highlighting a session on the convergence of trust & new media, Carrie Craigmyle, SVP, PHD Network and Maureen Mullen, Director of Research & Advisory Services, L2 Think Tank will present the findings of the Digital IQ Index Report for Pharma at the second annual M2W®–HC™ - Marketing Pharma & Healthcare to Women Conference, http://www.m2w-hc.com, Nov. 16 & 17, Chicago Cultural Center.
"The killer online app isn't porn or social media, it's medical advice. Pharmaceutical companies are searching for a voice that can rise above the digital cacophony and this study looks at the winners and the losers." Craigmyle explained, "The Digital IQ Index Report quantifies the U.S. digital competence of 51 pharmaceutical brands across eight disease states and ranks them by their Digital IQ™. We will focus on the Women's Health category where Pharma companies are pushing the Digital envelope to engage with patients."
Loreen Babcock, CEO, Unit 7 and Sharon Callahan, CEO, The Vue Group will join the presentation and explore new ways for pharma brands to earn the trust and harness the buying authority of women. Babcock added, "It all starts with how you engage customers where they live, and right now that place is increasingly online. The Pharma Digital IQ Index provides actionable metrics for increasing digital competence and brand trust."
"It's not news that consumer trust remains at historic lows across categories, and very notably in healthcare," according to Callahan. "We'll show how category leaders can forge new relationships with the women who love their products, as they create positive ripple effects of their own."
"M2W®–HC™ is attended by marketing execs from leading pharma and healthcare companies," according to Nan McCann, M2W®–HC™ Producer. "The most successful brands, from childcare and eldercare, to OTC pharmaceuticals, hospitalization and insurance, realize that women are the primary decision makers for almost every aspect of their business."
M2W®–HC™ is sponsored by Associate Sponsors: Aetna, imc2 health & wellness, LLNS, Ketchum, Draftfcb, Pink Tank, PMP, Healthy Advice Networks, Ogilvy Public Relations, Feinstein Kean Healthcare. Affiliate Sponsors: The Center for Medicine in the Public Interest, WomenHeart, American Cancer Society, HealthyWomen, Look Good…Feel Better, Go Red For Women, Susan G. Komen For The Cure. Workshop Sponsors: Publicis, Coyne PR. Showcase Sponsors: WebMD, Pentel, GetHealthyPromos.com, Carolina Pad, e-Healthcare Solutions, Scholastic Parents, The Haystack Group. Media Sponsor: Today's Chicago Woman. Video Content Resource: SNiPPiES.
For conference schedule and information: http://www.m2w-hc.com or 860.724.2649 x13. M2W®–HC™ is produced by PME® Enterprises LLC, 216 Main Street, Hartford, CT 06106.
###