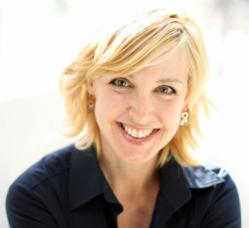 Bridget always wows us... She will inform, enlighten and inspire everyone who attends and build the buzz for this year's program!
Chicago, IL (PRWEB) February 29, 2012
Bridget Brennan, author of the highly acclaimed "Why She Buys: The New Strategy for Reaching the World's Most Powerful Consumers," and CEO of Female Factor, will kick off the 3rd M2W®HW™– The Marketing Health & Wellness To Women Conference, Thursday April 26, Hard Rock Hotel, Chicago.
Brennan, an acclaimed and engaging speaker whose book was called "essential reading" by the Wall Street Journal and "required reading for anyone burdened with a Y chromosome" by Fortune Small Business, will teach the audience of marketing executives the fundamentals of gender psychology, and the global trends driving women's purchasing decisions.
She'll provide a roadmap showing health and wellness execs how to evaluate both sales and marketing from a female perspective. Highlights will include why women may notice aspects of products, marketing campaigns or sales environments that even the most savvy marketers might have overlooked. She'll detail the six most important trends driving global female populations that are key to determining women's wants and needs -- particularly in health and wellness. She'll show marketers how to see their business through a female lens.
"Bridget always wows us," exclaimed Nan McCann, M2W®HW™ producer. "She was one of most exciting and popular speakers in 2010 and 2011 at M2W® - The Marketing to Women Conference. This is her first time on the M2W®HW™ stage. She will inform, enlighten and inspire everyone who attends and build the buzz for this year's program!"
"M2W®HW™ actually starts Wednesday afternoon, April 25, with a pre-conference reception and runs through Thursday, April 26," McCann added. "It is specifically designed for marketers in the health and wellness categories. Companies who have sent execs and teams to M2W®HW™ include: Microsoft Health Solutions, Bayer, AARP, Kraft, GlaxoSmithKline, Brigham & Women's, Clorox and Sanofi-Aventis. They attend because they recognize that women mean business and brand growth, especially in the health and wellness categories."
M2W®HW™ is sponsored by Global Sponsor: Chicago Sister Cities International; Associate Sponsors: Ketchum, Yahoo!, Vibrant Nation, Digitas Health, Redbean Society; Workshop Sponsors: Brogan & Partners, Kids Health; Showcase Sponsors: BlogHer, Women's Health Foundation, eHealthcare Solutions, Carolina Pad, HealthyWoman; Affiliate Sponsors: American Cancer Society, CMPI; Video Content Resource: Snippies.
"M2W®HW™ is the second major component of Women Mean Business!™ Week," McCann explained. "The week is an executive education effort anchored by the 3rd M2W®HW™ and the 8th Annual M2W®. It is designed to inform business leaders about the global economic and cultural impact of women. In addition to the two conferences, the week's activities include the Global Kickoff Luncheon, Global Brand Panel and Global Agency Panel pre-conference sessions."
For complete information visit: http://www.m2w-hw.com or call 860.724.2649 x13. M2W®, M2W®HW™ and Women Mean Business!™ Week are produced by PME® Enterprises LLC, 912 Silas Deane Highway, Suite 101, Wethersfield, CT 06109.
###