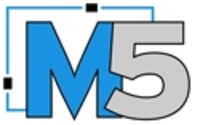 Connecting Salesforce and M5 gives our common clients an end to end solution within the as a service framework
New York, NY (Vocus) October 30, 2008
M5 Networks, Inc. (http://www.m5net.com), a leading business to business VoIP phone system provider announced today the release of M5Connect for SalesForce. M5Connect for Salesforce acts as an intermediary between M5 and Salesforce by connecting the M5 Voice as a Service platform with the Salesforce user interface. Sales executives can now place calls to and receive calls from contacts directly in Salesforce and automatically measure performance within Salesforce reports and dashboards. For current SalesForce and M5 clients, M5Connect for Salesforce is immediately available to test drive and deploy on the Force.com AppExchange at http://www.salesforce.com/appexchange/.
M5Connect for Salesforce is specifically designed for midsize businesses with sales teams that view the phone call and CRM as strategic parts of relationships with clients and prospects. M5Connect for Salesforce Dashboards, which are built on the extensive business call logs and data, gives sales executives the ability to track and monitor client and prospect call details, call frequency, call duration, as well as take notes, assign wrap-up codes, and other performance measurements. Metrics from these reports and dashboards are instrumental in enabling high performance sales teams to have early key indicators of expected performance and results.
"Connecting Salesforce and M5 gives our common clients an end to end solution within the as a service framework," commented Clarence So, chief marketing officer, Salesforce. "Just as SalesForce eliminates the need for businesses to purchase software, M5 enables businesses to no longer have to purchase premise- based phone systems and M5Connect for SalesForce is the bridge for high performance sales teams that value connecting their CRM to their Phone to drive more sales."
"As a client of both SalesForce and M5 since 2002, I can see firsthand the power of connecting these two leading "as a Service" providers," stated Eric Berridge, co-founder, Bluewolf, the world's largest leading provider of professional services for on-demand software applications. "For example our inbound and outbound telesales groups and their managers, can easily measure their productivity and effectiveness on a daily basis, enabling us to have leading indicators of success that enables us to sell more and increase loyalty with our clients."
"Connecting your legacy CRM to a premise phone system like Avaya or Nortel can be a time consuming and expensive project that typically is still only done for high end call centers and very large enterprises if at all," said Jeff Silbert, Vice President of Channel and Alliances at M5 Networks, Inc. "With M5Connect for Salesforce, any sales team of a mid-sized business can now take advantage of tools that can dramatically improve performance that until now were out of their reach."
About the Force.com AppExchange
Force.com (http://www.force.com/) reinvents the traditional development, deployment, and distribution of any business application with platform-as-a-service. Developers, customers, and partners can use Force.com to easily create a new generation of on-demand applications and deploy them worldwide as a service. Force.com allows applications to be easily shared, exchanged and installed with a few simple clicks via the Force.com AppExchange marketplace, enabling all the innovation that Force.com unleashes to be easily distributed to the entire on-demand community.
The AppExchange economy continues to expand, with thousands of customers installing applications via the Force.com AppExchange. Customers of all sizes can quickly and easily extend Salesforce with additional on-demand business applications available on the AppExchange, found at http://www.salesforce.com/appexchange/.
About Bluewolf
Founded in 2000, Bluewolf is a leading Software as a Service consulting company that specializes in the deployment and adoption of enterprise software applications. Through its Customer Success Guarantee™, Bluewolf is reinventing the concept of traditional consulting, one that is tailor made for the on-demand world. Bluewolf's practices incorporate three main areas: On-Demand Consulting, IT Resourcing and On-Demand Remote Services. With offices across North America and Europe, Bluewolf has successfully implemented more than 1,200 SaaS solutions, with customers including Dow Jones, ADP, General Electric and Fox Interactive Media. For more information, visit http://www.bluewolf.com.
About M5
M5 Networks provides Voice-over-IP phone systems, delivered as an Internet-based managed service. M5's "Voice-as-a-Service" delivery model speeds deployment of advanced voice functionality and drives a consistent user experience as businesses become increasingly dispersed, malleable and 24/7. M5 experts manage system support and maintenance. A simple pricing model provides mid-size businesses a low cost-of-entry to features that traditionally required large capital expenditure and dedicated IT resources. M5's software frees all voice-related data and commands to mash with other applications and mobile services, driving business intelligence, improving customer service, and enhancing enterprise application effectiveness. Headquartered in New York City, M5 has over 850 customers, numerous industry awards, and recognitions. To learn more about M5, please visit http://www.m5net.com.
Media Contact:
Anne Ahola-Ward
Director, Marketing
M5 Networks, Inc.
award@m5net.com
646.747.1634
Gordon Evans
Director, Public Relations
salesforce.com
415.536.7608
gevans@salesforce.com
###