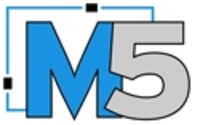 M5 provides us with extreme flexibility in managing, tracking, forwarding and administering a distributed remote workforce at a competitive price
New York, NY (Vocus) March 17, 2009
M5 Networks , market leader in hosted VoIP business phone systems, announced today that ContentNext Media, the media and information company covering the business of digital media and parent of paidContent.org, selected M5's hosted VoIP for integrated business communications to seamlessly connect its remote workforce and maximize staff efficiency.
ContentNext Media's news sites, which include paidContent, mocoNews, contentSutra and paidContent:UK, chronicle the economic evolution of digital content that is shaping the future of the media, information and entertainment industries.
ContentNext puts priority on price, efficiency and convenience and selected M5 Networks' flexible and scalable solution that allows monitoring from anywhere. Seamless call routing and transferring is a necessity for the growing media company's distributed workforce. M5's hosted VoIP service keeps ContentNext on the cutting edge by maximizing staff efficiency and providing the latest technology and feature sets without the hassle of management.
"M5 provides us with extreme flexibility in managing, tracking, forwarding and administering a distributed remote workforce at a competitive price," said Nathan Richardson, CEO of ContentNext Media, Inc. "We've been using the company's hosted VoIP services since we opened our New York office, and we're very happy with the level of service we've been provided."
About M5 Networks
M5 Networks provides business-strength Voice-over-IP phone systems, delivered as a disaster-proof, Internet-based hosted service. M5's delivery model facilitates the rapid deployment of advanced phone system functionality and drives a consistent voice experience as businesses become increasingly dispersed, malleable and 24/7. M5's simple pricing model offers companies a low cost-of-entry to a feature set that has traditionally required large capital expenditure and dedicated IT resources. Customers offload phone system support and maintenance hassles to M5's experts. As an Internet-based application, M5's voice platform frees all voice-related data and commands to mash with other applications, driving business intelligence, improving customer service, and enhancing enterprise application effectiveness. M5 has over 900 customers, numerous industry awards and recognitions, and is headquartered in New York City. To learn more about M5, please visit http://www.m5net.com.
About ContentNext Media, Inc.
ContentNext Media, Inc., a Guardian News & Media company based in Santa Monica, California and New York City, covers the business of digital media. The company operates paidContent.org, mocoNews.net, contentSutra.com and paidContent:UK. Founded by journalist Rafat Ali in 2002, the company's news sites chronicle the economic evolution of digital content that is shaping the future of the media, information and entertainment industries. Our belief is that in the near future, all media will be digital media, and we are helping define sustainable business models and innovation within this sector. ContentNext Media is online at http://www.contentnext.com.
M5 Networks Contact:
Ashley McNeff
(646) 576-5523
# # #