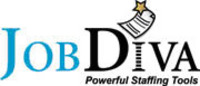 The M5Connect Web API is ideal for connecting our hosted solution with M5's hosted IP telephony platform
New York, NY (Vocus) June 10, 2009
M5 Networks and JobDiva announced the debut of M5Connect for JobDiva at the third annual JobDiva User Conference held at the Roosevelt Hotel in NYC. On Saturday June 6th, Charles Rouhana, Senior Vice President of Integration at JobDiva and Brent Barbara, Director of Product Development and Integrations at M5 Networks, Inc. unveiled M5Connect for JobDiva the attendees at the 3rd annual JobDiva user conference at the Roosevelt Hotel in NYC.
M5 Networks and JobDiva have partnered to build telephony integration into the JobDiva CRM application for all JobDiva and M5 customers.
Diya Obeid, CEO of JobDiva remarked, "Our customers spend their entire day in front of their JobDiva screens, and they are also constantly on the phone. The integration of these two platforms makes sense. M5Connect for JobDiva allows the user to simply make more calls leading to more placements and closer relationships with clients and candidates. The integration enabled the user to track their phone traffic in the context of their workflow process within JobDiva. Again, JobDiva leads in the delivery of innovative SAAS solutions for the staffing industry."
"The M5Connect Web API is ideal for connecting our hosted solution with M5's hosted IP telephony platform," said Charles Rouhana, SVP at Job Diva. "The telephony integration is hosted by JobDiva and M5. Our customers don't have to install any software locally on their PC if they want to control their phone from within JobDiva."
"M5Connect is new and exciting," says Dan Hoffman, president and CEO of M5 Networks. "JobDiva is the first M5 Partner to incorporate this new hosted CTI service. M5 has integrated with many applications over the years by using existing TAPI based technologies. But frankly, TAPI just doesn't work consistently. We wound up providing desktop support to our clients with generally poor results. M5Connect requires no desktop support."
When the CRM system connects with the phone system, employees are instantly more productive. Staffing firms run their teams using phone-based metrics. "Staffing is one of M5's largest verticals. Many of our clients require their recruiters to make 50+ calls a day. With the connection between the phone and JobDiva, users will easily exceed quotas, saving 20-30 seconds per call," said Brent Barbara.
About JobDiva
JobDiva is the leading innovator in the delivery of talent management end-to-end solutions to the staffing industry. JobDiva's suite of products comprises applicant tracking, recruitment workflow management and process, in-house talent management, Billing, timekeeping, VMS, Supplier Portal, Candidate Portal and more. JobDiva is delivered as an online service. While managing the company's talent management databases, JobDiva enables the staffing company to swiftly cultivate the wealth of information that is available through the Internet. JobDiva's collaborative ability to seamlessly integrate information from job boards, vendor management systems and VOIP phone systems with core recruiting processes presents an opportunity for staffing organizations to create a true competitive advantage. For more information please visit http://www.jobdiva.com or email contact (at) jobdiva (dot) com.
About M5 Networks
M5 Networks provides Voice-over-IP managed phone systems delivered as a disaster-proof service. M5's delivery model facilitates the rapid deployment of advanced phone system functionality and features that drive a consistent voice experience as businesses become increasingly dispersed, malleable and 24/7. M5's pay-per-profile pricing model offers companies a low cost-of-entry to feature sets that traditionally have required large capital expenditure and dedicated IT resources. Customers can leverage M5's network infrastructure, and the voice platform frees all voice-related data and commands to mash with other applications, driving business intelligence, improving customer service, and enhancing enterprise application effectiveness. With over 900 customers, M5 has numerous industry awards and recognitions and is headquartered in New York City. To learn more about M5, please visit http://www.m5net.com.
M5 Networks PR Contact:
Ashley McNeff
(646) 576-5523
amcneff (at) m5net (dot) com
# # #