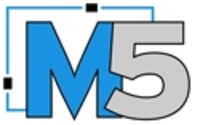 New York (Vocus) July 9, 2009
M5 Networks announces that Somerset Partners, a New York-based private equity firm with commercial and multi-family residential property investments throughout the United States, utilizes M5's Scalable Solution with Advanced Feature Sets and Mobile Working Capabilities Delivered as a Hybrid Hosted Service.
M5's solution stood out to Somerset Partners because of the solutions scalability, the robust offering of on-demand solutions, and the convenient delivery mode as a managed service. Mobile working capabilities enable staff to work from anywhere, keeping the lines of communication always open. It was also important to executives at the Somerset that their communications solution keep them on the cutting edge of technology, and M5 manages all upgrades from co-locations ensuring the firm receives constant upgrades without any internal legwork required.
The agency's most popular on-demand solution is M5 Scribe, a service that delivers to each staff member the text transcriptions of voicemails to specified email addresses. This allows communication to always be open, and response time reduced, improving client service and satisfaction. The M5 call conferencing solution allows calls to be placed between up to 6 callers at a moments notice with no additional charge, saving the firm money on a service they had been accustomed to paying for.
Joseph Monteleone of Somerset remarked, "M5 is offering a hybrid managed service, the solution is vast and we are thrilled with our service. The M5 platform offers more than mere phone service, but also the tools we need to improve the way our company functions. The solution has greatly impacted our company."
About Somerset Partners
Somerset Partners is a private equity firm with a highly disciplined and personalized approach to the management of wealth through investment in real estate. Somerset's clientele are selective, discerning investors from some of the world's wealthiest families who have long invested in real estate to accumulate wealth and provide predictable current income. As an owner, the firm's mission is to offer a best in class office environment for discerning tenants who expect and appreciate excellence. Since 2000, the firm has invested approximately $1.5 billion in 12 transactions resulting in a weighted average IRR, on properties sold to date, of 24.1%. To learn more about Somerset Partners, please visit http://www.somersetpartnersllc.com.
About M5 Networks
M5 Networks provides Voice-over-IP managed phone systems delivered as a disaster-proof service. M5's delivery model facilitates the rapid deployment of advanced phone system functionality and features that drive a consistent voice experience as businesses become increasingly dispersed, malleable and 24/7. M5's pay-per-profile pricing model offers companies a low cost-of-entry to feature sets that traditionally have required large capital expenditure and dedicated IT resources. Customers can leverage M5's network infrastructure, and the voice platform frees all voice-related data and commands to mash with other applications, driving business intelligence, improving customer service, and enhancing enterprise application effectiveness. With over 900 customers, M5 has numerous industry awards and recognitions and is headquartered in New York City. To learn more about M5, please visit http://www.m5net.com.
M5 Contact:
Ashley McNeff
(646)576-5523
http://www.twitter.com/ashleymcneff
###