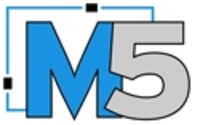 New York, NY (Vocus) July 15, 2009
M5 Networks Announced Finalist for New Product of the Year M5Connect in Coveted Annual Telecommunications Industry Honors. The American Business Awards are the only national, all-encompassing awards program honoring great performances in business.
More than 2,600 entries were submitted for consideration in more than 40 categories, including Most Innovative Company, Best Executive, Best Corporate Social Responsibility Program, and Best New Product or Service. Finalists were selected by business professionals nationwide during more than five weeks of preliminary judging.
M5Connect is ideal for connecting SaaS and custom applications with the M5 IP Telephony platform. It's a service provided by M5 Networks that allows client applications to interact with or control an M5 phone though a simple web API. In the simplest scenario, an application can request the M5 phone dial out. In more complex scenarios, a client application can perform screen pops as well as additional phone controls, including answering, disconnecting, holding, resuming, transferring calls.
Computer Telephony Integration is nothing new. What's new about M5 Connect is how easy it is to connect software and maintain a perfect user experience. This illustrates the true power of the Cloud approach. Voice is a mission-critical piece of enterprise software, and connecting it to other enterprise software unlocks important data while driving productivity.
President and CEO of M5 Networks Dan Hoffman commented, "M5Connect is simply the greatest new product out there. Clients actively using it are beyond pleased and are reporting quick and measurable business impact. The awards just keep rolling in for M5Connect and we as a company are very proud of the new product!"
About The Stevie Awards
Stevie Awards are conferred in four programs: The American Business Awards, The International Business Awards, the Stevie Awards for Women in Business, and the Stevie Awards for Sales & Customer Service. Honoring companies of all types and sizes and the people behind them, the Stevies recognize outstanding performances in the workplace worldwide. Learn more about The Stevie Awards at http://www.stevieawards.com.
Supporting sponsors of The 2009 American Business Awards include FIS Softpro, High Performance Technologies Inc., John Hancock, RCN Corporation, Richardson, and Ultimate Software. Media sponsors include the Business TalkRadio Network - which will host a nationwide radio broadcast of the ceremonies- CRM Advocate, and Human Resource Executive.
About M5 Networks
M5 Networks provides Voice-over-IP managed phone systems delivered as a disaster-proof service. M5's delivery model facilitates the rapid deployment of advanced phone system functionality and features that drive a consistent voice experience as businesses become increasingly dispersed, malleable and 24/7. M5's pay-per-profile pricing model offers companies a low cost-of-entry to feature sets that traditionally have required large capital expenditure and dedicated IT resources. Customers can leverage M5's network infrastructure, and the voice platform frees all voice-related data and commands to mash with other applications, driving business intelligence, improving customer service, and enhancing enterprise application effectiveness. With over 900 customers, M5 has numerous industry awards and recognitions and is headquartered in New York City. To learn more about M5, please visit http://www.m5net.com.
M5 Contact:
Ashley McNeff
(646) 576-5523
amcneff (at) m5net (dot) com
http://www.twitter.com/ashleymcneff
###