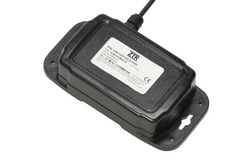 I need to monitor an entire fleet of equipment and the M5G gives me the perfect companion to the M10G. Now I can cover both basic & complex equipment with the same InReach solution.
Shakopee, MN (PRWEB) July 14, 2010
ZTR announced the launch of the new M5G Telematics Control Unit for their InReach Remote Asset Management Solution. The M5G is a low cost remote monitoring system for equipment where location, a run signal, and only 1 or 2 parameters need to be monitored. The M5G is packaged in a rugged enclosure with an IP66 Waterproof Rating. It utilizes quad band cellular GPRS communications with an integrated high-sensitivity GPS antenna.
The M5G is completely integrated into the InReach remote asset management solution, joining the M10G and offering a complimentary pair that can cover any mixed equipment fleet or family of OEM equipment.
Many low-cost monitoring systems can't cover more complex monitoring applications, can't add wireless certifications around the globe, and can't offer the kind of scalable services that InReach already has in place. On top of that, most low-cost systems are take it or leave it. However, ZTR is very experienced at tailoring the application with unique sensors or unique reports, as well as integrating the monitoring data into your business processes. Now with the M5G available, you've got the best of all worlds. Low-cost, scalability, and flexibility.
###