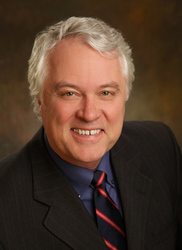 Bruce has done a great job assisting Canadian software companies in achieving their liquidity objectives
Ottawa, Canada and Seattle, WA (Vocus) May 7, 2010
Corum Group Ltd. the global leader in M&A services for software and information technology companies worldwide, announces the promotion of Bruce Lazenby to the position of Regional Vice President of Canadian Operations.
"Bruce has done a great job assisting Canadian software companies in achieving their liquidity objectives" says Nat Burgess, President of the Corum Group. "Canada has always produced great software companies and having been a successful CEO in Canada himself, Bruce understands the market and the environment better than anyone, particularly for M&A in Canada - so it's not surprising he has been so effective."
Lazenby originally joined Corum in 2007 as Regional Director in Canada. Operating out of the firm's Ottawa office, supported by the companies resources at its Seattle headquarters and in other regional offices around the world, he will continue assisting his client companies both in Canada and other countries to achieve their liquidity objectives.
Bruce Lazenby is a Graduate of Royal Military College and after a successful military career joined the software industry where he eventually became CEO of an Ottawa-based software company. He raised venture capital, undertook an acquisition and grew the business to include operations on four continents. He sits on selected boards and committees and was voted Canada's in 2005 by the members of the Canadian Advanced Technology Alliance.
About Corum Group - Headquartered in Seattle and Zurich - for nearly 25 years Corum has raised the standard for success for M&A of software companies. With offices in 8 countries including Canada, Corum has completed over US $6 billion in M&A transactions spanning 6 continents. Corum also educates the tech industry with its popular M&A conferences and publishes the most widely distributed financial and other software M&A research.
Throughout its offices, Corum's M&A advisors are all highly experienced former tech CEOs. Supported by the industry's leading researchers, writers and valuators, they also have access to the world's largest and most comprehensive buyer database, which the M&A firm has spent more than US $20 million to build. It's this knowledge base in conjunction with Corum's experience and industry expertise that consistently enables Corum to achieve unequaled success in client engagements.
# # #