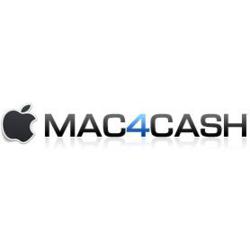 The best Mac Trade In Service in the UK!
UK (PRWEB) June 20, 2013
Mac4Cash has launched a one-of-its-kind service offering a great price to those looking to exchange all types of used Mac products. This includes, though is not limited to, MacBook Air, iBook, iMac, iMac Mini, MacBook Pro, Powerbook G4, iPadand iPhone devices.
There is a huge and loyal customer-base of Apple users across the globe, with such customers buying everything from laptops, smartphones and music players. Mac4Cash encourages these Mac product owners to sell their used Mac products to the company at competitive market prices.
Customers can fill out the company's online trade form and get an instant quote on their used Mac item. After filling out the form, the customer will get a reference number, with which they can also track their quote status. Mac4Cash purchases all types of Mac products including Apple's line of laptops to iBooks, iPads and iPhones.
Talking about the value of the old Mac products and the advantages of selling them, the CEO of the company said, "Every single Apple Mac that has ever been made holds some value, regardless of its age. We will literally buy any Mac that you are selling! So, if you have an old Mac lying around, it is not junk; you can sell it and put the money you make towards buying a new iPad or Mac."
Mac4Cash is a one-of-its-kind online trading company and they purchase products manufactured in any year, irrespective of the condition they are in. It also offers free pre-packaging to the customers, which assures that the products receive no damage whilst in transit.
Talking about how frequently iPads and iPhones update, and why customers can sell their old model in order to raise funds for the new one, one of company's marketing managers said, "You may get bored of your old iPad and may wish to get your hands on the new version. With Mac4Cash, you can simply sell your original iPad for some extra cash, and buy a new one at a very minimal cost difference to you."
Customers can log on to mac4cash.co.uk to find out more about their services, as well as sell their old Mac products today.
About the Company
Mac4Cash offers cash for used Mac products. The company purchases all types of Apple products, irrespective of their manufacturing year or the condition they are in.
To find out more about Mac4Cash, visit their official website http://www.mac4cash.co.uk.