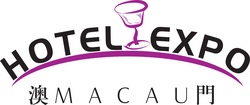 We are extremely excited to be part of a project which encourages the growth and development of Macau's tourism industry
Macau (PRWEB) August 3, 2008
Macau.com (http://www.macau.com), the leading online destination marketing and travel company in Macau is the official online travel agency for the 4th International Hotel Equipment & Supplies Expo.
Held in Macau from November 26 - 28, the Hotel Expo, now in its fourth year, is one of the largest of its kind in the region and caters to the booming hotel, catering and hospitality industries in Macau, as well as in Hong Kong and the Asia-Pacific Region. Participants of the event, which will take place at the Cotai Strip Convention and Exhibition Center at the Venetian Macao-Resort-Hotel, include chief executives and owners of casinos, hotels, resorts and catering management groups as well as their procurement teams.
The Hotel Expo will give its exhibitors an invaluable environment to explore new markets and products, and discuss market trends with industry market leaders. Other than being an ideal platform to network, the Hotel Expo will showcase the latest furniture and catering, hotel and spa equipment and technology for operators to view and purchase.
As Hotel Expo's official travel agency, Macau.com is offering participants and exhibitors exclusive customized packages for Macau's best hotels and attractions at discounted rates. A specially customized Hotel Expo minisite on Macau.com will provide selected travel and exhibition information. Regular e-newsletters will be sent to the Expo's participants and visitors, containing the latest hot deals in town, and a Macau entertainment booklet will be designed specifically for the event.
"We are extremely excited to be part of a project which encourages the growth and development of Macau's tourism industry," says Christina Siaw, Macau.com's CEO. She adds that: "With world-class hotels like The Venetian Macao, MGM Macau and Wynn Macau here, and brands like Four Seasons and Shangri-La on the way, an expo like this has never been more important."
Brenda Yau, General Manager of Coastal International Exhibition Co., Ltd. says, "Our partnership with Macau.com is an ideal one, as we are both strong supporters of Macau as a premiere destination for travel and business. Not only can we be assured that all participants of the Hotel Expo will be well taken care of, but together, we can confidently showcase Macau as a vibrant city with top-notch facilities and limitless potential."
About Macau.com:
Macau.com is the premier web portal and online travel agency for hotel accommodation, show tickets and packaged tour products for Macau and the Pearl Delta Region. With a secure and technologically advanced online booking engine, Macau.com's services are targeted at Macau-bound travelers coming from Mainland China, Hong Kong and high growth-tourist areas including Southeast Asia, Taiwan, Australia and North Asian markets such as Japan and Korea. The company is owned by MKW Capital Management, a private equity firm with investments in Macau based businesses including international airline VIVA Macau.
About Coastal International Exhibition Co., Limited:
Coastal International Exhibition Co., Ltd. was established in the early 80s. With over 22 years of history, it is one of the foremost exhibition organizers in China, Hong Kong and Macau.
Coastal International Exhibition Co., Ltd. continuously catches on in niche markets and new business focuses with insights. In the year 2002, the company started to penetrate into the Macau market and was the pioneer organizer for hosting international exhibitions in Macau. It has successfully organized exhibitions on different topics, namely International Gaming and Entertainment Expo, International Hotel Equipment & Supplies Expo, International Audio, Lighting & Performance Entertainment Expo and The World Heritage Travel Expo. These exhibitions have not only closely tied with the growing market demand in Macau, but also gained popularity among the international community. Both the exhibitors and buyers have also become more and more internationalized.
###