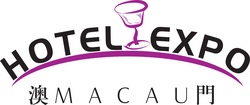 Macau's unique blend of mixed culture not only makes it an exciting and unique place to visit but also is one of the ideal platforms for global sourcing
Macau (PRWEB) October 21, 2009
MACAU.COM, the leading online destination marketing and travel company in Macau, has been appointed as the official travel agency for the 5th International Hotel Equipment & Supplies Expo incorporating Foodservice Equipment, Food & Beverage Expo, which will be held at the Venetian Macau from Nov 12-14, 2009.
As the largest gathering of the hotel, hospitality and tourism industries in Macau, the expo focuses on not only the continuously growing Macau market, but also the Greater Pearl River Delta as well as the Asian Market, making it the most cost effective channel for product promotion, business matching and networking opportunities.
As the 5th International Hotel Equipment & Supplies Expo's official travel partner, Macau.com is offering participants and exhibitors' exclusive travel deals for hotels in Macau, hotels in Hong Kong and Southern China. A specially customized microsite on Macau.com will also provide comprehensive travel and event information, along with exclusive eNewsletters containing the latest hot deals and leisure activities in Macau designed especially for International Hotel Equipment & Supplies Expo 2009.
Macau has successfully drawn attention with the opening of various international luxury casinos and hotels. "Macau's unique blend of mixed culture not only makes it an exciting and unique place to visit but also is one of the ideal platforms for global sourcing," says Christina Siaw, Macau.com's CEO. She adds: "As a leading travel agency, we are delighted to partner with the 5th International Hotel Equipment & Supplies Expo to continuously provide best deals and accommodation arrangements in Macau, a world class business and entertainment destination."
This year's Hotel Expo, as usual, will gather a wide spectrum of exhibits for the hospitality & entertainment sectors ranging from the respective facilities, equipment & supplies to food & beverage, wine, and coffee & tea.
A wealth of activities including Asian Hotel General Managers Forum, Spa & Wellness Forum, Barista Champion Performance, Latte Art Performance with coffee cupping, European Bartender Champion Performance with wine tasting, cooking demonstrations and more will be held during the expo.
Hotel Expo is surely the event that everyone in this industry should not miss!
ABOUT MACAU.COM
Macau.com is the premier web portal and online travel agency for hotel accommodation, packaged tour products for Macau, Hong Kong and Southern China. With a secure and technologically advanced online booking engine, Macau.com's services are targeted at Macau-bound travelers coming from Mainland China, Hong Kong and high growth-tourist areas including Southeast Asia, Taiwan, Australia and North Asian markets such as Japan and Korea. The company is owned by MKW Capital Management, a private equity firm with investments in Macau based businesses including international airline VIVA Macau.
ABOUT COASTAL INTERNATIONAL EXHIBITION CO., LTD.
Coastal International Exhibition Co., Ltd. is a professional organizer of international exhibitions with over twenty-year's experience and wide business network. It is one of Hong Kong's pioneers having access to the mainland and Macau's exhibition market. Also, it is one of the few overseas companies in assisting China's state-level trade fairs. Over 5,000 exhibitors from more than 60 countries participated in the company's exhibitions while over 1,000,000 professional visitors were recorded.
###