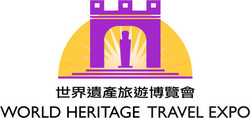 Macau's unique blend of East-meets-West culture is what makes it such a unique and exciting destination for any visitor
Macau (PRWEB) September 7, 2008
MACAU.COM (http://www.macau.com), the leading online destination marketing and travel company in Macau, is the official online travel agency for the World Heritage Travel Expo 2008.
Held in Macau from November 26-28, the World Heritage Travel Expo is an annual networking platform designed to showcase cultural and natural heritage sites around the world. As of last year, there were a total of 851 properties listed as UNESCO World Heritage Sites. Macau's Historic Centre -- a charming mix of Portuguese and Chinese architecture -- has held UNESCO World Heritage status since 2005.
The expo will take place at the Cotai Strip Convention and Exhibition Center at The Venetian Macao-Resort-Hotel. Exhibitors will be focusing on the promotion, investment and development of World Historic Sites and there will be forums on the topics of restoration and maintenance of the sites.
As the Expo's official travel agency, Macau.com is offering participants and exhibitors exclusive customized packages for Macau's best hotels and attractions at discounted rates. A special customized World Heritage Travel Expo microsite on Macau.com will provide selected travel and exhibition information. Regular e-newsletters will be sent to participants and visitors, containing the latest hot deals in town and a Macau entertainment booklet with hot deals at attractions and F&B outlets will be designed specifically for them.
"Macau's unique blend of East-meets-West culture is what makes it such a unique and exciting destination for any visitor," says Macau.com's CEO Christina Siaw. She adds: "The World Heritage Expo holds special significance for Macau.com, because it is promoting one of Macau's most unique tourist attractions ."
World Heritage Travel Expo Organizer Todd Cai says: "It is fitting that Macau, a former Portuguese colony, with strong influences from Western and Chinese civilizations, is the host country for an event which is about celebrating World Heritage." He adds: "Our partnership with Macau.com ensures that our participants will get an opportunity to experience Macau's unique culture."
ABOUT MACAU.COM
Macau.com is the premier web portal and online travel agency for hotel accommodation, show tickets and packaged tour products for Macau and the Pearl Delta Region. With a secure and technologically advanced online booking engine, Macau.com's services are targeted at Macau-bound travelers coming from Mainland China, Hong Kong and high growth-tourist areas including Southeast Asia, Taiwan, Australia and North Asian markets such as Japan and Korea. The company is owned by MKW Capital Management, a private equity firm with investments in Macau based businesses including international airline VIVA Macau.
ABOUT THE ORGANIZING COMMITTEE OF WORLD HERITAGE TRAVEL EXPO
Organizing Committee of World Heritage Travel Expo was established by the Members of Macao Convention & Exhibition Association (MCEA). The Organizing Committee makes great efforts to unite and develop the exhibition industry in Macau. At present, the Committee is organizing the World Heritage Travel Expo which will take place from November 26-28, 2008 at the Venetian Convention and Exhibition Center, Macau.
###