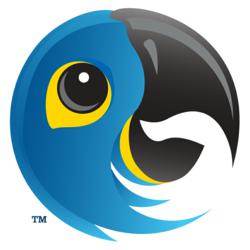 The rise of the smartphone has opened new doors for health self-tracking.
JACKSONVILLE, FL (PRWEB) September 20, 2012
U.S. Preventive Medicine, Inc. announced today that Macaw™ from The Prevention Plan™, its mobile health and fitness app, has integrated with BodyMedia FIT armband-based body monitoring systems to provide Macaw users with critical physiological data to aid in wellness and weight control on their smartphones.
Macaw is a full-featured app that assesses an individual's health risks and will serve as a hub to track health metrics and activity, as well as integrate information from other health and fitness apps, lab results and wireless devices.
BodyMedia FIT armbands track the wearer's calorie burn, physical activity duration, steps taken, and sleep duration and efficiency through four built-in sensors that capture over 5,000 physiological data points per minute. The companion online Activity Manager stores that information, allows users to set goals and document daily food intake, and recommends activity and dietary adjustments based on each user's actual calorie expenditure and food intake to aid in weight control. A mobile app makes key data from the Activity Manager available by smartphone in near-real time to help users track their daily progress and make decisions on the go. The platform has been clinically proven to bolster weight loss efforts and is clinically validated for accuracy.
"The rise of the smartphone has opened new doors for health self-tracking. Our BodyMedia FIT LINK model provides instant mobile access to data collected by our armbands, and programs like Macaw are taking it an important step further by aggregating data from multiple sources in one place," said Christine Robins, BodyMedia CEO. "Developments like this partnership clearly demonstrate that the mobile health movement is maturing and ready for prime time."
For members of U.S. Preventive Medicine's The Prevention Plan, Macaw will integrate data between the mobile app and the Plan's online health management platform using technology and services provided by Qualcomm Life Inc., a wholly owned subsidiary of Qualcomm Incorporated. Macaw can be downloaded for free on the iPhone and Android devices.
"BodyMedia's body monitoring systems will greatly enhance tracking capabilities for Macaw and Prevention Plan users alike," said Jason Fey, director of mobile solutions at U.S. Preventive Medicine. "Users will truly get a complete picture of their health, and with it, the ability to makes changes to improve their wellbeing."
Effective immediately, the Macaw app will include a link to the BodyMedia website with a discount on purchases of BodyMedia FIT systems. Consumers can also find more information about BodyMedia features and technology at http://www.bodymedia.com.
About U.S. Preventive Medicine
U.S. Preventive Medicine is leading a global preventive health movement focused on saving lives and money by keeping people healthy and better managing chronic conditions before they progress. Innovative products—The Prevention Plan™ web-based health management platform and Macaw mobile health & fitness app—are based on the clinical science of preventive medicine: primary (wellness and health promotion to keep healthy people healthy), secondary (screening for earlier detection/diagnosis) and tertiary (early evidence-based treatment to reduce complications and disability). The company is accredited in wellness and health promotion by NCQA (the National Committee for Quality Assurance) and disease management by URAC. More information can be found on Facebook, Twitter (@USPM) and YouTube.
About BodyMedia, Inc.
When your body talks, BodyMedia listens. BodyMedia has been unlocking and deciphering secrets of the body since 1999. Headquartered in Pittsburgh, PA, BodyMedia is the pioneer in developing and marketing wearable body monitors that equip consumers with information they can use to make sweeping changes to their own health and wellness beginning with weight management and soon to include management of other conditions affected by lifestyle choices. The BodyMedia platform is the only system of its kind that is registered with the FDA as a Class II medical device and that has been clinically proven to enhance users' weight loss by up to three times compared to behavioral support alone (data on file). For more information, visit http://www.bodymedia.com.
# # #