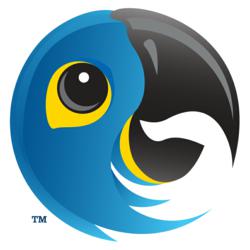 With this type of health data at their fingertips, users are empowered to take control of their health.
JACKSONVILLE, FL/DALLAS, TX (PRWEB) September 11, 2012
U.S. Preventive Medicine, Inc. announced today that Macaw™ from The Prevention Plan™, its mobile health and fitness app, has integrated with RunKeeper to provide Macaw users with the ability to track statistics for a variety of fitness activities on their smartphones.
Macaw is a full-featured app that assesses an individual's health risks and will serve as a hub to track health metrics and activity, as well as integrate information from other health and fitness apps, lab results and wireless devices.
With more than 11 million users, RunKeeper utilizes the GPS on a smart phone to track measurements related to physical activity. The app will log details about pace, distance and time and makes it easy to evaluate changes in performance over time. The RunKeeper platform is accessible through their Health Graph API, which integrates health data from 80+ apps, sensors and services.
For members of U.S. Preventive Medicine's The Prevention Plan, Macaw will integrate data between the mobile app and the Plan's online health management platform using technology and services provided by Qualcomm Life Inc., a wholly owned subsidiary of Qualcomm Incorporated. Macaw can be downloaded for free on the iPhone and Android devices.
"U.S. Preventive Medicine is dedicated to developing new technology to make tracking exercise and activity easier, and our partnership with RunKeeper allows us to do just that," said Jason Fey, director of mobile solutions at U.S. Preventive Medicine. "With this type of health data at their fingertips, users are empowered to take control of their health."
"We're excited about the opportunity to partner with U.S. Preventative Medicine and Qualcomm Lifeto seamlessly sync RunKeeper data with the Macaw™ app, removing the need to log data twice." said Jake Cacciapaglia, Head of Business Development at RunKeeper. "This is a great example of what is possible through partnerships in the broader health ecosystem and we look forward to future collaboration to improve the experience for our collective users."
About U.S. Preventive Medicine
U.S. Preventive Medicine is leading a global preventive health movement focused on saving lives and money by keeping people healthy and better managing chronic conditions before they progress. Innovative products—The Prevention Plan™ web-based health management platform and Macaw mobile health & fitness app—are based on the clinical science of preventive medicine: primary (wellness and health promotion to keep healthy people healthy), secondary (screening for earlier detection/diagnosis) and tertiary (early evidence-based treatment to reduce complications and disability). The company is accredited in wellness and health promotion by NCQA (the National Committee for Quality Assurance) and disease management by URAC. More information can be found on Facebook, Twitter (@USPM) and YouTube.
# # #