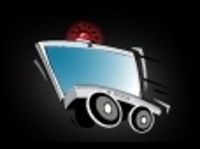 The computer and electronics repair industries have been resilient through the last few months of the shaky economy
Olathe, KS (PRWEB) October 21, 2009
Apple consumers can find discounted prices on many repair services starting this week, including services for the iPhone 3GS, MacBooks and MacBook Pros. The Midwest's premier Apple Authorized Service Provider is offering substantial price drops on its already industry-leading low-priced repairs.
"The computer and electronics repair industries have been resilient through the last few months of the shaky economy," explained Brian Buffington, iResQ's General Manager. "We're taking this opportunity to try and give back to our loyal customer base by dropping prices on some of our more common repairs, especially the iPhone 3GS."
Among the repair services that iResQ will be offering at new discount prices are the ubiquitous iPhone 3GS digitizers; replacement of a 3GS digitizer now matches the 3G digitizer at $94, which is a full 25% lower than iResQ's nearest competitors. Matte-finished LCD screens for the 13" MacBook are now $99 for self-installation or $189 for full service. Many repairs across the board have either been dropped or are in the process and will be discounted in the near future. Prices do not include shipping.
iResQ is also now replacing display glass panels on the 17" UniBody MacBook Pro. At $299, replacement of the glass for the 17" and 15" MacBook Pro costs far less than similar services and is guaranteed to be performed by genuine Apple Certified Technicians. In addition, LCD replacement for models with a matte screen is now $329.
As always, due to high freight volume, iResQ shipping prices are a fraction of UPS published rates. Customers can take advantage of its low rates, or ship portable devices on their own if they prefer.
About iResQ:
iResQ, a division of ResQ Systems, L.L.C., is an Apple-Authorized Service Provider that repairs Apple computers and portable devices in addition to the Sony PlayStation Portable within a 15,000-square-foot commercial facility. Servicing Apple products since 1994, its team of dedicated, full-time technicians boasts years of experience and multiple Apple Certifications. They joined the Apple Authorized Service Provider network in 2008 and consequently provide Apple Warranty service as well as out-of-warranty repairs. The company has been "Customer Certified" by BizRate for over 8 years. Twenty-four-hour diagnostics and repair service cover the entire line of iPods, iPhones, Portable Macs, and Mac Minis. This includes the entire PowerBook G4 family, the iBook family, plus the MacBook and MacBook Pro systems, as well as all versions of the iPod except the iPod Shuffle. The company provides a standard 90-day warranty on all work performed, and free technical support on all repairs backed by a 30-day return policy with no restocking fees. iResQ cares about the environment and has a flexible recycling program in place.
iResQ is also an ideal solution for schools and computer repair shops. Its repair depot can handle large numbers of repairs quickly and efficiently, and it provides volume discounts.
For more information or to order repair services, call 1-888-447-3728 or visit http://www.iresq.com.
###