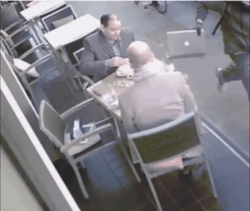 MacBook Repair Launches Free Security Advise for Customers Following High Profile Thefts in London.
London, Birmingham, Glasgow, Leeds, Cardiff (PRWEB UK) 31 May 2013
MacBook Repair, the national macbook repair business based in London, has launched a Free Security Advice for customers. This follows on from the recent newspaper report by London's Evening Standard Newspaper, which highlighted the issue of MacBook and laptop theft in public places in London. The report shows a CCTV footage warning to al-fresco diners as the CCTV footage shows a laptop theft that is mild boggling. The CCTV footage can be seen here on YouTube.
Jane Morris, Head of Operations at MacBook Repair, explains that, "MacBooks have become popular with the popularity of iPhones and iPads. It has resulted in people becoming more interested in other Apple products like MacBooks. Because MacBooks are nice and pretty, people love to show them off, so it's quite common to find people in London using their MacBooks in coffee shops and parks. Most thieves are now much more educated on technology than at anytime in the past. Most thieves are opportunists, and they are often scanning their surrounding for opportunities. A good MacBook Pro can easily be worth £1,500 to £2,000, whereas most Windows Laptops are probably worth around £400. This makes MacBooks the ideal item to steal. Whether people realise it or not, with a MacBook they are walking around with £2,000 in their hands. It's like a neon sign to thieves."
Police in London have been warning diners of thieves targeting London's al-fresco cafes and restaurants. The Evening Standard Newspaper highlighted this after a Michelin-starred restaurateur was the victim of a laptop snatch. David Moore, who owns two Michelin-starred restaurants in London, was sitting with a colleague having lunch outside when a thief grabbed a computer from the table. The restaurant's CCTV captured the footage.
Following on from the release of this article by the Evening Standard, the team at MacBook Repair decided that it would be a good idea to educate customers, where possible about being more secure with their MacBooks. It is basically about advising people to be more vigilant and using a bit of common sense when walking around with a high value item such as a MacBook. To find out more about the Free Security Advice please contact MacBook Repair on 0800 033 7508.
Source: Evening Standard Newspaper, 10 May 2013
ABOUT US
Company: MacBook Repair
Telephone 0800 033 7508
Website: http://www.macbookrepair.org.uk
Email: info(at)macbookrepair(dot)org(dot)uk
Address: 147 Goswell Road, London EC1V 7ET
MacBook Repair is a National Repair Service specialising in MacBook Screen Repairs across the UK.