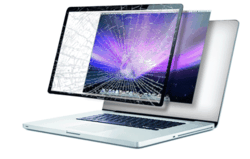 MacBook Screen Repair Launches a National Express Repair Service
London, Birmingham, Manchester, Leeds, Edinburgh, (PRWEB UK) 31 May 2013
MacBook Screen Repair, the online MacBook Repair Company, based in London, is launching an Express Screen Repair Service for customers who cannot afford to be without their MacBooks. For the vast majority of people, being without their MacBooks for a week or so while the screen gets repaired is not the end of the world. However, for business customers, or self employed people it can be a nightmare, and can be very costly. Most repair shops, can easily take a week because they will have to order the parts in. As there are no thousands of models of laptops it is not feasible or practical for most repair shops to be able to stock every part.
MacBook Screen Repair is hoping to change things in the MacBook Repair industry by offering super fast repairs, so that the MacBook is repaired within 24 hours. The team at MacBook Repair, stress that this is not always possible with every model. However, it is possible with most of the recent models.
Ryan Newman, Customer Service Manager at MacBook Screen Repair, mentions "it can be very frustrating for owner of MacBook Air and MacBook Pro if their screen breaks. They often have to wait days to get it fixed. We are looking to correct this by introducing Express MacBook Screen Repair Service."
ABOUT US
Company: MacBook Screen Repair
Telephone 0207 100 1212
Website: http://www.macbookscreenrepairs.co.uk
Email: info(at)macbookscreenrepairs(dot)co(dot)uk
Address: 143 Goswell Road, London EC1V 7ET