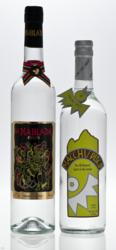 (PRWEB) November 09, 2011
Macchu Pisco and Ladies United for the Preservation of Endangered Cocktails (LUPEC) are partnering with the local chapters of Los Angeles and Washington DC for a unique charity event, Speed Rack. This event organized by women for women will be raising funds for breast cancer research, prevention and education. Simultaneously, the competition will be searching for not only the most talented female bartender in LA and DC but also the speediest and most accurate one.
Founder of Macchu Pisco LLC, Melanie Asher, expressed her enthusiasm in being able to support Speed Rack, "We are a woman-operated company so naturally we have been long-standing supporters of women in our industry. But, with Speed Rack we don't only get to promote the talented ladies of our industry but also help raise funds to fight a disease that has ravaged women."
Lizzie Asher, President of Macchu Pisco LLC, added, "The NY competition was an incredible success, bringing the entire spirits community together. While the ladies took center stage, the men were wonderful supporters who served as bar-backs for the day. It was fantastic to see how everyone who has been touched by breast cancer came together for such a great cause."
Speed Rack in Los Angeles will take place Sunday, November 13th and Speed Rack DC will be held Sunday, December 4th. The competition in Los Angeles will be from 3 pm to 7 pm at the Hollywood Roosevelt Hotel in the Blossom Room. Tickets will be available at the door but also on-line at http://www.speedrackla.eventbrite.com and admission will include complimentary food, beer, mocktails and Macchu Pisco cocktails amongst others.
###