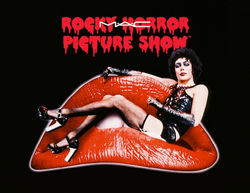 an outrageous collection of hues and products specially designed to recreate the looks of your favourite characters from the 1975 cult classic film
New York, New York (PRWEB) September 04, 2014
BeautyStat.com continues provide its readers with breaking beauty news including new launches from MAC Cosmetics.
The Rocky Horror Picture Show kicks off the celebration of its 40th anniversary in wild style with an untamed M∙A∙C collaboration, featuring an outrageous collection of hues and products specially designed to recreate the looks of your favourite characters from the 1975 cult classic film. Transform yourself into a sex-swapping mad scientist, heroic newlywed, alien from Transylvania or even the time-warped Riff Raff, with an orgy of color worthy of any midnight mayhem at The Frankenstein Place.
See exclusive photos of ALL the products here>> Review, Photos, Swatches: MAC Cosmetics Rocky Horror Picture Show Makeup Collection Fall 2014
And see more of MAC Cosmetics breaking news and photos here: MAC Cosmetics Makeup Collection Reviews/Swatches 2014, 2015
M∙A∙C Rocky Horror Picture Show
Available online September 29, 2014
Available in store October 2, 2014 through October 30, 2014 (M∙A∙C STORES ONLY)
#MACROCKYHORROR
You can purchase all reviewed and mentioned items using the beauty comparison shopping site, http://www.BeautyStat.com.
BeautyStat.com is an online beauty retail and influencer platform (that features makeup, skincare and haircare reviews). It has been featured in Womens Wear Daily, LA Times, New York Times, Forbes Magazine, NBC and CBS News. The strength of BeautyStat.com is its captive, engaged and influential 200,000+ community, 190+ blogger network and 40 million social network reach. BeautyStat.com works with beauty brands, retailers and PR agencies to connect them to the BeautyStat community for e-commerce, advertising and rich consumer insights.