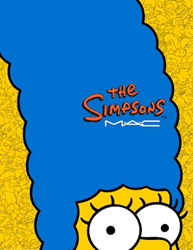 see exclusive photos of the beautiful shades and packaging
New York, New York (PRWEB) July 09, 2014
Consumers cannot wait to get their hands on the M∙A∙C The Simpsons Collection this fall. But if fans happen to be at San Diego Comic Con this year, they'll be able to purchase it there. The collection will be available for pre-sale one day only during San Diego Comic-Con on Saturday, July 26th, exclusively at M·A·C Cosmetics Gaslamp store in San Diego.
"I must say that Lisa's Spikes really works well with my skin tone and of course, Beehive Blue complements my hair perfectly," says Marge. Officially available in stores on September 4th, 2014 (and online at maccosmetics.com on August 28th, 2014).
See exclusive photos from the collection by clicking here: MAC Cosmetics The Simpsons Makeup Collection Preview Swatches & Photos.
And see more MAC Cosmetics news by clicking here: MAC Cosmetics Collections Reviews Swatches Summer, Fall, Holiday 2014, 2015.
********************************************
BeautyStat.com is an online beauty retail platform (that features makeup, skincare and haircare reviews). It has been featured in Women's Wear Daily, LA Times, New York Times, Forbes Magazine, NBC and CBS News. The strength of BeautyStat.com is its captive, engaged and influential 200,000+ community, 190+ blogger network and 40 million social network reach. BeautyStat.com works with beauty brands, retailers and PR agencies to connect them to the BeautyStat community for e-commerce, advertising and rich consumer insights.