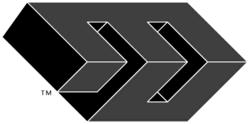 We consistently hear from our clients and partners that they are extremely happy with us, and this is paramount to our internal teams, to the quality of our product, and to our future...
San Diego, CA (PRWEB) September 20, 2012
Independent game development studio Machine Union welcomes a new team member to the MU Family. Industry veteran and former Game Connection International Sales Manager, Jennifer Orvik, joins the studio as MU's Director of Business Development.
"We're very happy to have Jennifer joining our team as we scale our independent marketing and business development," said Wes Kim, a member of MU's Game Direction team, "We've been working with Jennifer for the past seven years, while she's been with the Game Connection - an event that has been the single-most efficient developer and publisher business-to-business resource available in the games industry. We've always admired her integrity and unwavering customer care. She takes ownership of issues and always works to find solutions to challenging problems - and that's exactly how we strive to be with our customers. Jennifer is another valuable addition for us."
Orvik, who started in the game industry in 1999 working on Game Developer Magazine, Gamasutra.com, and the Game Developers Conference before joining the Game Connection team in 2005, was equally excited, "Machine Union is approaching a decade of delivering high quality games on all the most popular platforms, and doing so with unparalleled attention and standard of service for their customers and partners. MU has earned an amazing reputation with their clients and partners, and I'm here to help support and facilitate those standards as our client base continues to grow."
In Jennifer Orvik's new position, as Machine Union's Director of Business Development, she'll be providing for MU's current client base, seeking out new clients in both work-for-hire development and art production content creation, and building relationships with publishing partners for MU's original properties. "I'm also looking forward to adding new publishing partners for MU's wealth of IPs." said Orvik, "We have a loaded arsenal of intellectual properties, vertical slices, demos, and designs that are, in every case, truly original, innovative, and unique experiences. MU has a host of prime properties for the ever-evolving tastes of players." Following her years as the National Sales Manager for Game Developers Conference, Orvik served as an international Sales Manager for Game Connection, taking care of developers, publishers, IP owners, investors, and service providers for international Game Connection events.
MU has worked diligently to create a highly functioning, enjoyable studio environment that scales with ease, solving many common development problems with efficient technology based processes. "I appreciate that we've always taken time to reflect and learn from previous experiences," said Brian Bitto, MU's Game Programming Director. "We consistently hear from our clients and partners that they are extremely happy with us, and this is paramount to our internal teams, to the quality of our product, and to our future. We also know that we want more consistent and accessible communication for our new and future customers as well. Scaling our marketing and business development to match our product development infrastructure is one of the ways in which we hope to accomplish that goal."
Founded in 2005, by a well balanced group of veteran game developers from Sony Computer Entertainment America (SCEA), Machine Union is an entertainment and game development company headquartered in San Diego, California. "As we recently celebrated our seventh birthday, we feel very fortunate that we've been able to attract great people, maintain our console roots, grow a successful mobile business, grow our educational games business, create loads of very useful technology, and work with an amazing assortment of repeat clients developing some of the world's top grossing and top downloaded mobile and social titles." said Benji Hartman, MU's Core Technology Director, "Our MU Family is made up of very caring and talented people, and we have a great deal to be thankful for here."
Publishers, developers, and brand owners wanting to find out more about Machine Union should visit http://www.machineunion.com.
####
About Machine Union
Machine Union LLC is an entertainment software and game developer, and a concept and production art studio in San Diego, California. To learn more about MU, please visit http://www.machineunion.com.