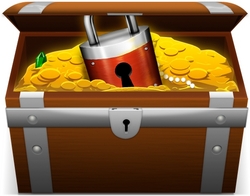 Las Vegas, NV (PRWEB) September 20, 2010
SecureMac, the information security company behind the award winning Apple Mac OS X security and privacy software MacScan will be offering the product for free in honor of pirate day and in preparation for October's security awareness month.
In honor of Pirate Day (aRRRRR) and in preparation of Security Awareness Month in October, SecureMac is celebrating with a once in a lifetime opportunity by offering MacScan to Mac users for free on one day only - September 20th, 2010.
MacScan for Mac OS X detects, isolates and removes malware such as keystroke loggers, trojan horses, and malware. MacScan also offers users peace-of-mind with intuitive privacy features such as quick privacy cleaning, internet clutter cleanup, and cookie control. With MacScan's Blacklisted Tracking Cookie removal feature users can detect and remove only the tracking cookies without removing cookies that may contain saved data such as usernames or passwords.
To receive your free copy of MacScan for Mac OS X:
Apple Mac Users (running Mac OS X 10.2.4 and higher) can participate in this offer by going to the MacScan website (http://macscan.securemac.com/) and downloading the free trial of MacScan. Once the product is downloaded simply install and launch MacScan, when prompted click 'purchase macscan' and enter the coupon code 'PIRATE' during checkout to discount the $29.99 retail price to the promotional price of $0.00. In order to receive the discount, MacScan must be downloaded, installed, purchased with the coupon code, and registered by midnight PST on Monday, September 20th, 2010.
There are no update fees, yearly fees, or other fees for MacScan, this is a free copy of MacScan for one day only. Users may only receive one free single-user copy of MacScan, and the free copy is non-transferable.
Normally we fight off software pirates using eSellerate's (esellerate.net) anti-piracy technology and activation services within the MacScan application. On one day only, we're offering MacScan for free to all users alike -- including the pirates! Visit MacScan's website to take advantage of this offer today.
About MacScan
MacScan quickly detects, isolates and removes malware from Macintosh computers using both real-time spyware definition updating and unique detection methods.  The software also manages internet-related clutter on your computer. It is designed for Mac OS X version 10.2.4 and later.
For more information, or to download a demo version of MacScan, visit the website or follow MacScan on twitter - http://www.twitter.com/macscan for the latest news.
About SecureMac
Since 1999, SecureMac.com has been at the forefront of Macintosh system security. The site not only features complete Macintosh Anti-Spyware and Antivirus solutions, but also operates as a clearinghouse for news, reviews and discussion of Apple computer security issues. Users from novice to the most advanced will find useful information at SecureMac that is designed to make their computer experience trouble free.
Corporate & Media Contact:
Media Relations
702-924-0881 
###