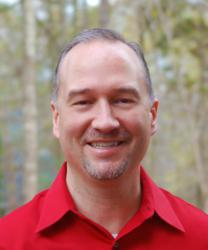 Steve brings a wealth of experience identifying and addressing the specific needs of the Specialty Subcontractor market.
Portland, OR (PRWEB) July 09, 2012
Viewpoint Construction Software welcomes Steve Maddox who joins as the Director of Sales, Specialty Subcontractor. In this role, he will lead the Specialty Subcontractor sales team and provide key input into the unique product features and enhancements that address this growing market for Viewpoint products.
Jim Paulson, Viewpoint's Chief Operating Officer stated, "Steve brings a wealth of experience identifying and addressing the specific needs of the Specialty Subcontractor market. Steve will be a tremendous asset as we continue to grow the company's reach into this area, exploring new and better ways to address the needs of this market."
Maddox previously owned a successful software reseller company Sunrise Software, which since 1990, was one of the top construction software resellers in the country. Due to the overall success of the Sunrise organization and the extensive customer base, a majority of the Sunrise customers and employee agreements were purchased in October of 2006. In addition to his sales experience, he has overseen product development, support and consulting operations and under his leadership at Sunrise, was responsible for significant enhancements to several construction software product lines.
While working as an independent agent in a Regional Sales Manager role, Maddox recognized that he wanted to work with an organization that supported his philosophy of putting customer needs at the forefront in making strategic product and business decisions. Viewpoint and Maddox's business philosophies aligned.
"I believe in putting the customer needs first while planning, developing and executing your business practices. Viewpoint shares that vision, and I look forward to contributing to a practice of not only meeting, but exceeding customer expectations. Viewpoint's products are the best in the industry and their commitment to customer service is unmatched," stated Maddox.
About Viewpoint Construction Software
Viewpoint Construction Software has a long-standing focus on meeting the information needs of construction companies, achieving a leadership position in construction-specific ERP and ECM software. Viewpoint's V6 software is an ERP suite of integrated applications for accounting, human resources, project management and construction operations. Construction Imaging is an ECM and workflow suite with complete integration to Viewpoint and other industry accounting and project management applications. Available as cloud and on-premise solutions, our configurable and scalable products address the unique needs of leading firms throughout the U.S., Canada and Australia. For more information, visit http://www.viewpointcs.com
© 2012 Coaxis, Inc. dba Viewpoint Construction Software. All Rights Reserved. Viewpoint Construction Software® and Construction Imaging® are trademarks or registered trademarks of Coaxis, Inc., dba Viewpoint Construction Software in the United States and/or other countries. Other names and brands may be claimed as the property of others.