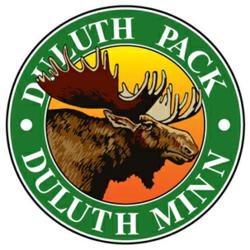 Duluth, MN (PRWEB) February 08, 2012
American heritage brand Duluth Pack will participate in the premier fashion trade event called PROJECT.
Duluth Pack is pleased to announce participation in the PROJECT trade show, part of the Magic fashion trade event held during February in Las Vegas. The PROJECT trade show bills itself as the preeminent contemporary fashion trade event. Duluth Pack will now have the opportunity to showcase its American heritage products to the trendsetters of the fashion industry.
The PROJECT trade event will be at the Mandalay Bay Convention Center in Las Vegas, Nevada on February 13th, 14th and 15th. More than 650 brands will be represented during the three-day exhibition. Past participants in the show have called it inspirational, thought provoking and a must-go.
Attendees of the PROJECT show are expected from a large number of countries around the globe. The Japanese brands have taken an ardent interest in Americana coupled with their own unique interpretations. As favor of traditional American brands has increased in Asia Duluth Pack has adapted some of the most popular products, such as a leather and canvas backpack, for their tastes. The PROJECT show is an opportunity to showcase products to not only American buyers, but to buyers from around the world.
Please stop and see the Duluth Pack collection in Booth #20127.
About PROJECT
PROJECT show is part of the Magic fashion trade event held bi-annually in New York and Las Vegas. PROJECT features the most directional brands and attracts the most influential retailers in the global marketplace. PROJECT unites these retailers in a dynamic and community-focused atmosphere designed to drive commerce, creativity, and connectivity 365 days a year.
About Duluth Pack, Made in America, Guaranteed for Life:
Duluth Pack established in 1882, is dedicated to building quality outdoor gear as well as American-Made canvas luggage, traditional leather and American Bison leather luggage, messenger bags, purses, gun cases, and portfolio bags. These products are manufactured in Duluth, Minnesota, using time-honored techniques. All products manufactured by Duluth Pack offer a Lifetime Guarantee on craftsmanship and hardware.
Duluth Pack: You carry the passion. We carry everything else.
DuluthPack.com
# # #