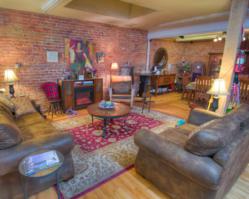 We are so excited to be sampling the new Madelinetosh and Rowan yarns...and taste a little local wine while we're at it. This promises to be the biggest yarn party of the year!
Spokane, WA (PRWEB) June 29, 2013
Saturday, June 29th marks the first annual yarn tasting featuring Madelinetosh and Rowan yarns at Paradise Fibers in Spokane, WA. These two yarn lines are some of the most hard to get and popular lines in the national yarn marketplace. A huge assortment of Rowan and Madelinetosh model garments will be flown in Friday and be on display and available to try on. Attendees will be able to test knit any of the yarns from these manufacturers during the tasting.
Discounts of up to 20% will be available on Madelinetosh yarn and Rowan all day. Complimentary wine and cheese will be provided at the event with raffle prize giveaways every 15 minutes. Over $1000 in yarn kits and prizes will be given away during the raffle. The wool shop opens at 9am and the tasting and party is from 1-3pm on Saturday. RSVP is encouraged to make sure enough seats are available but not required.