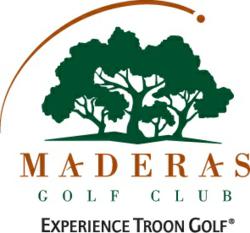 San Diego, CA (PRWEB) August 29, 2012
Maderas, one of the premier golf courses in San Diego is delighted to announce a partnership with two LPGA Tour players, Tiffany Joh and Maria Hernandez. Both players will represent Maderas during their travels around the world as they compete at the highest level. The Maderas Golf Club logo will be proudly shown on their golf bags and they will also play and practice at the club.
Tiffany Joh is a home grown talent and resident of Rancho Bernardo. Tiff played golf at Rancho Bernado high school before going on to become an All American, Pac 10 Player of the Year, and NCAA Runner Up at UCLA. She won the US Public Links twice and played on the victorious 2008 Curtis Cup Team. Tiff won on the Symmetra Tour in 2011 and also finished 2nd at the LPGA Tour Navistar Classic. Tiffany currently competes on the LPGA Tour.
Maria Hernandez is from Pamplona, Spain and like Tiffany, started playing golf at the age of 12. Maria came to America on a golf scholarship to Purdue University, where she had a stellar college career. Maria won 13 times in college, including two individual Big Ten Championships and the 2009 NCAA Individual Championship. She was named the NCAA Player of the Year, Big Ten Player of the Year and Purdue's Female Athlete of the Year. In 2010, she won her first professional, the Allianz Ladies Slovak Open on the Ladies European Tour. Maria currently competes on the LPGA Tour and the Ladies European Tour.
Both players come to Maderas through their coach and Director of Instruction at Maderas Golf Academy, Chris Mayson. Be sure to stop by and say hello when the players at the club.
For more information about Tiffany Joh and Maria Hernandez, their Rookie Spotlight interviews are posted at the Maderas YouTube channel.