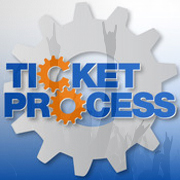 Find Ticketprocess in iTunes for your iPhone or Android Marketplace. Buy on the go and save with last minute Steals.
(PRWEB) August 16, 2012
Madonna has been rocking stages and enthralling fans all over the globe for the better part of three decades, and the youthful starlet has shown no signs of slowing down in recent years. Her current world tour is wrapping up a huge trip through Europe and Asia with a few Eastern European shows over the next few weeks before arriving on the singer's native soil for the second leg of a tour that is sure to be full of sold out dates and excitement. TicketProcess.com has a large inventory of Madonna concert tickets to each of the North American dates, and they would like to kindly invite anyone interested to pay them a visit and take a further look.
It is difficult to put Madonna into any one category of music, given that she has moved in and out of several genres over the course of her legendary career. She has also dabbled in television and film along the way, and garnered praise while doing so. It is safe to say that Madonna is one of the single greatest live performers of all time, and her stage theatrics are matched by her incredible vocal talents. She has achieved the incredibly rare feat of staying at the apex of her profession for 30 years, simultaneously existing as both a top-flight musician that makes no compromises and a world-class sex symbol that attracts the attention of men and women all over the globe.
North American fans should ready themselves for the August 28th arrival of the tour at the Wells Fargo Center in Philadelphia, which will be followed by two Canadian shows in the next few days. The tour will traipse around the Eastern Seaboard like Madonna during one of her slow and sexy ballads for the better part of September before crossing the continent to give folks out west a peek of the action.
Fans is Seattle, San Jose and Los Angeles will have a chance to see Madonna live on October 2nd, 6th and 10th, respectively, and the three days off between each of the dates ensures that the living legend will be well rested and ready to give her fans a memorable show. A Las Vegas date scheduled for Saturday, October 13th at the MGM Grand may be the highlight of the massive world tour, and anyone interested in securing Madonna tickets to that magical night or any other concert date should visit the online exchange at their earliest convenience. Use Ticketprocess promo codes which can be found on their Facebook Page by seeing The Fan Offer. Apply exclusive promo codes for savings on All Madonna show ticket as well as Sports & Theater Tickets.