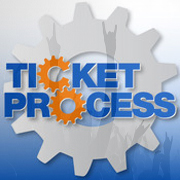 Visit TicketProcess.com to turn the dream of seeing Madonna in person into a reality.
(PRWEB) August 30, 2012
To say that the Madonna tour is in full swing may be a bit of an understatement. As of today, the worldwide romp has generated well over 100 million dollars in its 33 stops. The action just kicked off on what is sure to be a large, high-energy North American tour, and TicketProcess is going to be getting Madonna fans all over the nation in on the action for unbeatable prices.
The tour just got going at the Wells Fargo Center in Philadelphia, and the following two shows will take place north of the border in Montreal and Quebec City. Beginning on Tuesday, September 4th, the tour will make a number of stops along the Eastern Seaboard, offering fans of the Material Girl a chance to see her up close and personal for not a lot of cash.
A stop at the TD Garden Center in Boston will be followed by two consecutive shows at Yankee Stadium in New York City. All three shows will be full of fans that acted quickly on the opportunities they were given, and Ticketprocess.com is currently providing every return and new customer with an opportunity to purchase exclusive Madonna concert tickets.
Fans in the Chicago area should ready themselves for two consecutive mid-September shows on the 19th and 20th at the United Center, and fans in the Washington D.C. area will also have two opportunities to purchase tickets to shows on the 23rd and 24th of September. Needless to say, the opportunity that TicketProcess.com is currently giving Madonna fans all over the nation will not last long.
October will be a huge month for the ageless diva, and few people that have been in the entertainment business over 30 years would even think of taking on a tour of such scope and ambition. The tour will stop at about a half dozen major cities along the West Coast in October before a handful of stops in Texas. Many of the largest and most impressive venues in all of live entertainment will be visited, including the Staples Center in Los Angeles, the US Airways Center in Phoenix and the Pepsi Center in Denver.
The South will be entertained during the final leg of the tour in late-November, but not until after what is sure to be an epic show at the Joe Louis Arena in Detroit on Thursday, November 8th. Visit TicketProcess.com to turn the dream of seeing Madonna in person into a reality. The site recommends visiting frequently as prices are constantly changing. Currently the site has slashed prices on all event tickets, to save fans even more on the entire 2012 concert season.