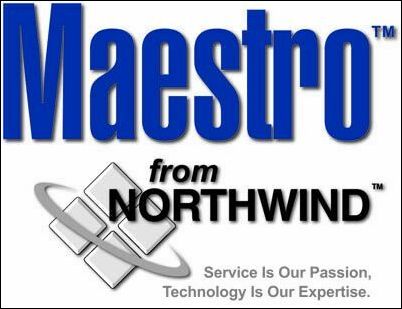 We recently underwent a £3.5M renovation and upgraded our Maestro system as well. We would not consider changing to another application. David Warren, Maestro's director in the UK, is very helpful and the company's support has been superb. Their help is just a phone call away. We understand good service at Rowton Hall, just as Maestro does.
Markham, Ontario (PRWEB) April 17, 2007
Maestro PMS has rapidly expanded its presence in the United Kingdom since it was introduced only six years ago. Today it has earned the respect of hoteliers across the country. Key factors in its success are Maestro's easy to use reliable property management tools, online booking software, personalized Four-Diamond training and support services, and upgraded internationalization functionality designed to meet the needs of UK operators of chains and independent operators.
Maestro's Director of Services and Sales for the United Kingdom and Ireland, David Warren, said, "The strength of the Maestro Enterprise Suite of hotel software provides many UK hoteliers with a completely integrated system for hotels, spas and conference centers. Operators here value the full integration between Maestro's Sales and Catering, Spa and Activity Scheduling, Front Office and other modules on a single-image database for better service across a property, or throughout a hotel chain." Warren also stated that Maestro's personalized Four Diamond Service and free online training webinars ensure the highest quality of client service and training in the UK.
UK Chains, Independents Partner with Maestro
Dunchurch Park Hotel and Conference Center is a member of the prestigious Signature Hotel Group that has relied on the Maestro Front Office and Sales and Catering systems for six years. "We operate a busy conference center hotel with 29 meeting rooms and a separate facility that can seat up to 300 people," said Mary Sparks manager at Dunchurch Park. "Dunchurch Park runs high occupancy during the week and uses Maestro to manage all its hotel rooms and conference facilities to book meeting rooms, track group accounts, keep schedules and generate banquet invoices. Our property is in a Grade 2 listed National Heritage manor house that cannot be modernized, but we use the most advanced technology possible from Maestro to manage our operation." Dunchurch Park is situated on a 72-acre campus in central England and is a favorite destination for corporate meeting planners, galas and wedding parties.
London-based Red Carnation Hotels is a long-time Maestro PMS chain client that recently upgraded the systems at several of its UK properties. Red Carnation's Information Technology Manager, Stewart Fidom, said, "We have relied on Maestro for several years and been very pleased with the recent upgrades and speed at which they have been completed. Maestro has exceeded our expectations in terms of reduced downtime and minimal post-upgrade problems." Red Carnation operates hotels in the UK, Switzerland, South Africa and the US.
Rowton Hall Country House Hotel and Health Club, one of the most luxurious destinations for entertainment and sports celebrities in the UK, also trusts Maestro PMS to automate its elegant Country House and Health Spa. "We have used Maestro PMS for several years and it has been an ideal property management platform for our operation," said General Manager Tony O'Hare. "We recently underwent a £3.5M renovation and upgraded our Maestro system as well. We would not consider changing to another application. David Warren, Maestro's director in the UK, is very helpful and the company's support has been superb. Their help is just a phone call away. We understand good service at Rowton Hall, just as Maestro does."
Warren Dehan, president of NORTHWIND's US and international operations said, "We worked closely with our clients in the UK during our launch six years ago and at that time created an international version of Maestro that featured new taxation calculations and reporting to conform to UK VAT requirements and integrated address verification specific to the UK. We will also soon introduce an interface that enables Maestro users to use Servebase global bank debit, credit and loyalty card processing." Dehan also stated that Maestro's ability to utilize almost any technology platform from Windows to Linux enables UK clients to adapt the system to their own unique requirements regardless of how large or small the operation.
Maestro Enterprise Suite
We know how important it is that you provide your guests a consistent level of service and repeat recognition, while maintaining a 360 degree guest view at every point of contact. NORTHWIND empowers its clients by delivering robust Maestro application solutions sharing a single-image database. The Maestro Property Management Suite of solutions is comprised of over 19 integrated modules including:

Front Office, A/R & Group Management; Efficient operations for hotels from 3, 500 rooms to 25 rooms;
GDS Two Way XML Connectivity - Increases revenue with online, 2-way reservation engine with integrated Yield Management;
Condo/Timeshare Owner Management + Online - In addition to Condo functionality, owners may book units online and review accounts for greater control;
Table Reservations + Online- Agents keep guests on property by pre-booking their dining experiences as well as enabling guests to book their own dining, spa and activity reservations online;
Sales & Catering - Increases sales team productivity with remote access and cross selling for one hotel or a chain;
ResEze Web Booking Engine - Enables you to capture more revenue and maximize Internet sales opportunities by up-selling guests during online room booking;
Yield Management - Data driven decision making with this proactive Integrated revenue manager for multiple booking channels;
Business Intelligence Tools & Analytics - Maximizes revenue opportunities through targeted guest-profile based marketing;
CRM - Consultative data mining and marketing services to optimize data use;
Work Order Maintenance - Tracks equipment use and service to optimize asset investment;
Spa & Activities Management - Capture guest preferences and stay information details for greater guest retention, marketing and revenue;
Concierge - At your fingertips, centralized and expedited guest services controls;
Retail Point of Sale - Automates property outlets, pro shops and stores to maximize on property sales;
Fine Dining Point of Sale - Powered by Jencess - Flexible integrated POS for greater guest service;
Golf Management - Powered by Jencess - Ensures smooth operations via tee-time and tournament scheduling;
Club Membership Management - Property-based club membership and accounting;
CRO - Centralize data and bookings at corporate while facilitating cross property booking enterprise wide;
Guest Experience Management (GEM)- Automated guest response analysis for stronger marketing;
Multi-Property & ASP - Robust solution that supports all Maestro modules and provides real-time integration utilizing single or multiple database implementations.
About NORTHWIND - Maestro PMS
NORTHWIND is recognized in the hospitality industry for its 'standard setting' Four Diamond Support Services and state-of-the-art Maestro technology. The company is widely respected for being a partner that understands how to help you boost productivity and strengthen management control for your hotel, resort, conference center or multi-property group by providing you with flexible software solutions that increase productivity and maximize ROI. With a network of dealers and offices worldwide, NORTHWIND is a leading supplier of software for all types of hospitality operations including hotels, resorts, timeshares, condominiums, retreats, state parks and clubs. Maestro applications are engineered for operators who need to manage their enterprise in a real time environment for the utmost operational control and profitability. This comprehensive multi-platform and database-independent (ODBC Compliant), Microsoft Windows Vista/XP/2000/2003/Linux/Unix ASP/Web Enabled (Citrix/Terminal Services) suite is recognized as the solution of choice for progressive and demanding organizations.
Contact:
Audrey MacRae - Director, Sales & Marketing
NORTHWIND
60 Renfrew Drive, Suite #235
Markham, ON L3R 0E1
1.888.723.3129
Fax: (905) 940-1925
http://www.maestropms.com/HOL
Media Contact:
Julie Keyser-Squires, APR
Softscribe Inc.
(404)256-5512
http://www.softscribeinc.com
# # #