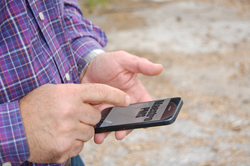 With more guests relying on their mobile devices, Maestro launched proactive SMS communications to serve guests on property.
(PRWEB) March 11, 2015
Maestro PMS™ launched its new SMS text communication module to enhance flexible, personal guest communications and service. The new SMS service is fully integrated with Maestro PMS to provide timely messages for early check-in room availability, group member alerts, spa appointments, property promotions and concierge services. Click here to learn more about Maestro's solutions for profitability and productivity.
Maestro PMS provides its guest text message module in partnership with Swift SMS Gateway® Inc., a global provider of mobile text messaging services since 2007.
Warren Dehan, President of Maestro PMS, said, "With more guests relying on their mobile devices, Maestro launched proactive SMS communications to serve guests on property. We partnered with Swift SMS Gateway to provide the platform to allow Maestro PMS to communicate directly with cell phone networks. Swift SMS Gateway supports international phone protocols which enables Maestro operators to reach their global visitors regardless of their phone carrier.
The Maestro SMS text solution is a flexible guest engagement tool. "Our SMS platform lets independents proactively update individual guests directly from Maestro PMS when their room is ready to check-in," Dehan said. "More than that, it can instantly reach all guests if there is an emergency, or specific guest segments, such as members of a group, to notify them if their meeting room has changed. The new solution is ideal for busy independent operators who want to establish a closer guest relationship with more personalized service."
"Swift SMS Gateway is delighted to partner with Maestro PMS to integrate our SMS into its widely installed Property Management Suite," said Brian J. Johnson, President, Swift SMS Gateway Inc. "Our system provides a simple seamless integration of text messaging into Maestro's front desk Guest Messaging and its back of house systems."
For more information on the Maestro PMS or for a demo of the Maestro Property Management Suite's more than 20 modules please contact Maestro PMS at 1.888.667.8488 or email info(at)maestropms.com.
Exchange ideas and connect with Maestro PMS on Twitter, Facebook, and LinkedIn.
Maestro Property Management Solution
Enhance guest service, improve efficiency, and maximize online and offline revenue with Maestro PMS, the industry's most robust and flexible resort software and boutique hotel software solution empowering leading full-service hotels, luxury resorts, multi-property groups, conference centers, condominiums, and timeshare properties. Solutions include Front Office (PMS), Accounts Receivable, Analytics and Business Intelligence, Sales and Catering, Multi-Property Management, Condo & Timeshare Owner Management with Web Functionality, Spa and Activities, Web Booking Engine, Real-Time Yield Management, Dynamic Packaging Golf, CRM, Guest Experience Measurement, CRO, GDS Two-Way XML Connectivity or Integration, Membership, Work Orders, Fine Dining and Retail POS, Online Table Reservations with Web Booking, Concierge, and Guest Experience Measurement. The Maestro PMS is database independent (ODBC Compliant) and may be deployed via Windows, UNIX, Linux, Terminal Services, hosted, and Web platforms.
About Maestro PMS
Maestro PMS is recognized in the hospitality industry for its standard-setting Diamond Plus Service and robust integrated Maestro resort hotel software technology. With more than 30 years' experience dedicated to developing technology solutions for the hospitality industry, Maestro PMS is a partner who understands you need a scalable, flexible PMS that works the way you do. Maestro applications are engineered for operators who need to manage their enterprise in a real-time environment for the utmost operational efficiency, productivity, control, and profitability.
About Swift SMS Gateway Inc.
Swift SMS Gateway Inc.® is a global provider of mobile text messaging services known to have the simplest API in the industry with our respected developer's site; SMS Gateway. Since 2007, we have brought businesses the solution for connecting applications, advertising, and alerts to SMS.