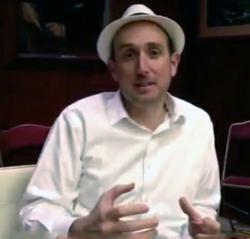 "Forbes on-line media covers quick takes of media news while print magazines take a deep dive into a story. The definitive of print strengthens the on-line brand." ~ Randall Lane.of Forbes Magazine
Minneapolis, Minnesota (PRWEB) April 29, 2013
Consumer demand for magazine media drives increases in Forbes Magazine newsstand sales, according to an Adweek article on Forbes Ad revenue. Newsstand sales and ad pages were up 2 percent and 4 percent, respectively, amid industry-wide drops. Forbes Magazine editor, Randall Lane indicates that traditional and print media build relationship between brand and reader seamlessly when combined, according to a published commentary by Mr Magazine.
"One perception is that magazine audiences have declined when the reality is more people are reading magazine media across multiple platforms. A magazine advertisement can marshal the language of a brand's story effectively. The magazine brand experience is a beautiful blend of trusted editorial material and relevant advertising creating a powerful relationship between the brand and the reader," states Eric Sims, owner of Integral Media.
At Magazine Media's March Conference, President and CEO Mary Berner of the Association of Magazine Media said, "No matter what research or study you look at, it's consistent that magazine content is trusted unbiased media, influential, and builds authoritative relationships between brand and reader.
Declaring that the future of magazine media is bright, and that better days are ahead, Berner's enthusiasm is contagious. Integral Media finds her list of why magazine advertising is effective merits discussion and adds comment:
1) Powerful Brand Relationships
2) Growing Consumer Demand
3) Advertising "Wantedness"
4) Print Appeal
5) Digital Opportunity
6) Content Is (Still) King
Magazines Offer Readers Brand Relationships - Magazines are relevant to building brands with business media relationships with consumers. The near future of magazines is proving viable because its content and ink produce hard copies of magazines that are wanted in the hands of readers. Global survey shows most people want a magazine in its physical form with 60 percent of survey respondents wanting access to the same content digitally; 65 percent of current adult readers in the Netherlands said they would discontinue reading magazines if they were unable to have a print copy.
Growing Consumer Demand - According to Media Post's April 5th article "Consumers Demand Satisfaction Across Channels To Remain Loyal", to earn an on-going relationship with customers in the midst of explosive multichannel communications, retailers are discovering that to satisfy customers they must reach them across integrated media channels. Businesses engaging skilled integrated media buyers are successfully meeting the growing demand for quality magazine content.
Growing Consumer Pleasure Or "Wantedness" For Entertaining Advertising - Engaged consumer audiences were thrilled with Super Bowl's creative advertisements at this year's recent event. Super Bowl attendees spent less time running for food and bathroom breaks during the event ads then during the actual game, according to follow-up surveys. Likewise, info-graphics, catchy mantras and humor often combine to please magazine readers through effective and entertaining advertising.
The Appeal of Magazine Media - Magazines engage targeted audience segments to create strategic promotional partnerships. Consumers prefer magazines for their authoritative reach in areas of fashion, fitness, homemaking, parenting, cooking travel, music and more. If there is a magazine for it, with a following of dedicated audiences.
Magazine Media's Digital Opportunity - The dual immersion of editorial and magazine advertisements across a combined platform satisfies consumer interests. Consumers want magazines available as a blend of print and digital experiences. Brand creators, content editors, consumer marketers, and integrated ad buyers find consumer engagement with magazines is shifting to, from, and between different platforms and smart Marketers anticipate it.
Content Is King - Access to premium magazine content readied and published on a scheduled basis is highly anticipated by discerning readers ever hungry to learn more in their interest areas. Quality content helps businesses succeed by propelling media forward as a marketplace of ideas, experiences, and products; magazines offer content readers can hold in their hands and savor at leisure. magazine media footprint grows
Integral Media comprehensive media consultants and integrated media buyers have helped business build their brands since 1999. Whether working with advertising agencies or directly with brand managers, company owners, or direct marketers, Integral Media helps clients grow their magazine media footprint and realize their biggest media reach per dollar invested. Call 952-470-5254 for media leaders that consistently win more business.