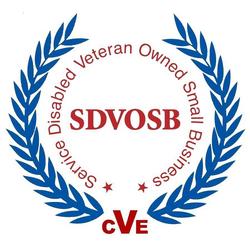 The recent certification of SDVOSB simply provides an added benefit for our current and future clients to fulfill diversity initiatives and bolster their suppler portfolio
Jacksonville, FL (PRWEB) May 18, 2010
Magellan Transport Logistics, a leading provider in transport logistics, warehousing, and supply chain management announced today they have been certified as a Service Disabled Veteran Owned Small Business (SDVOSB).
Tom Piatak, Chairman & CEO of Magellan Transport Logistics, said, "The recent certification of SDVOSB simply provides an added benefit for our current and future clients to fulfill diversity initiatives and bolster their supplier portfolios."
"We continue to remain focused on providing our clients with cost effective solutions in our ever changing transportation environment. With the recent rapid growth in daily truckload and rail activity our clients are looking for capacity solutions to meet their customers' timelines and expectations which we are and will continue to provide," said Piatak.
ABOUT MAGELLAN TRANSPORT LOGISTICS
Magellan Transport Logistics (http://www.magellanlogistics.com) provides cost effective, reliable and personal logistics services to businesses of all sizes throughout North America. Magellan manages relationships with transportation partners so our customers can concentrate on their core business. We have the technology, experience and expertise to solve logistics challenges and move product from origin to destination, anywhere in the world.
Magellan Transport Logistics has quickly become a leader in supporting the vast transportation needs of our clients by recruiting some of the most talented leaders and logistics professionals in our industry. We were formed on the principles and high standards of being versatile, reliable, and honest, while ensuring to move our clients' freight in a safe and economical manner utilizing Rail, Truck, Air, and Marine Conveyance methodologies.
Magellan Transport Logistics incorporates these principles along with the focus of providing accountability and performance to our customers, which creates trust, loyalty, and dedication our customers can count on. In opening offices throughout the country Magellan has the local and regional expertise of understanding the always-changing transportation trends.
Magellan Transport Logistics is based in Jacksonville, FL, with a local office within our corporate headquarters, and other offices located in Raleigh, NC, Springfield, MO, Savannah, GA, and Kansas City, KS. The company's headquarters can be reached at (904) 620-0311.
MEDIA CONTACT
Mitch Luciano, President
904-620-0311
# # #