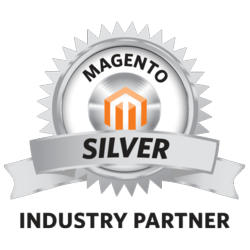 "The combination of Ixtens and Magento gives merchants a powerful solution for managing multi-supplier marketplaces through their Magento storefront."
New York, NY (PRWEB) October 03, 2011
Ixtens, a Software-as-a-Service provider offering marketplace solutions for online retailers and media companies, announced they have signed a partner agreement with Magento, a leading eCommerce solution provider.
Ixtens, now a Magento Silver Industry Partner, offers complete API integration with the Magento eCommerce platform. Through this integration, Magento merchants will be able to deploy Ixtens Marketplace to easily add third-party suppliers and drop-shippers, quickly increasing product selection while minimizing inventory costs.
"We are excited to partner with a market leader like Magento," said Paul Kogan, SVP Business Development, Ixtens. "The combination of Ixtens and Magento gives merchants a powerful solution for managing multi-supplier marketplaces through their Magento storefront."
Ixtens' solution for Magento offers online merchants a better way to connect with suppliers by organizing and standardizing product information in a single unified product catalog and by automating merchant-supplier communication.
The Ixtens Marketplace solution allows merchants to:

Increase average cart size without adding inventory
Upsell and cross-sell more items by offering customers a wider selection of products, brands and suppliers
Test new products and suppliers without making an inventory investment
Receive consistent, standardized product information from diverse suppliers
Automatically route orders to the optimal supplier
Magento merchants can reach out to their account representative to learn how they can seamlessly integrate Ixtens.
About Magento:
Magento is the fastest growing eCommerce platform with over 225 solution providers, 100,000 merchants and brands worldwide and a host of Industry Partners that create applications and extensions for the Magento platform. Magento is a feature-rich, professional Open Source eCommerce platform solution that offers merchants complete flexibility and control over the presentation, content, and functionality of their online channel. Based in Los Angeles, Magento is a fast-paced, entrepreneurial organization dedicated to the mission of enabling the eCommerce ecosystem. http://www.magentocommerce.com
About Ixtens:
Founded in 2004, Ixtens helps merchants, media companies, and suppliers work in multichannel e-commerce. Current clients include: Lifetime Brands and Amazon. The Ixtens team is a group of e-commerce veterans that build the integration engine for Amazon Webstore. The company is based in New York. To learn more about Ixtens Marketplace or to schedule a meeting, please e-mail info(at)ixtens(dot)com
Contact:
Rachel Sigley
r(dot)sigley(at)ixtens(dot)com
646.588.4918
###