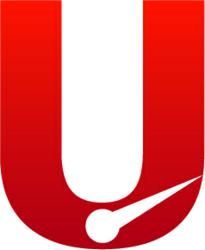 Opening a development office in India not only allowed Unleaded to tap into enormous ecommerce development talent, but also to provide our customers the benefits of better economics in foreign labor pools
Denver, CO (PRWEB) December 18, 2012
Unleaded Group, the Rocky Mountain West's premier website design and development agency and one of the top ecommerce website development firms in the country, has opened a development office called Unleaded Software Solutions Private Limited (http://www.useoctane.com) in the Western India City of Ahmedabad mainly responsible for high-level development of Magento ecommerce platform sites.
"India in general and Ahmedabad in particular are noted centers of high technology and Internet expertise, and opening a development office there not only allowed Unleaded to tap into enormous ecommerce development talent, but also to provide our customers the benefits of better economics in foreign labor pools," says Jarod Clark, Unleaded Group President. "We plan the projects and manage all aspects of them in Denver, and our Indian staff greatly increases our productivity and delivery times."
Unleaded's India office is headed by Tushar Lashkari, Director, and is staffed by Senior Developer Jasbant Singh and PHP/MySQL Web Developer Raj Panchal, all three of whom bring a wealth of Internet and ecommerce development experience to Unleaded's operations.
Unleaded Group was founded as Unleaded Software in 1998 and has since grown into a 35+ person website design, development and marketing agency specializing in corporate and organization site creation. A chief Unleaded focus is ecommerce, and the firm has designed and developed more than 200 online shopping websites for merchants large and small nationwide.
Unleaded was one of the first U.S. website development agencies to partner with Magento, the world's top ecommerce platform, and Unleaded now ranks among the elite few of such firms worldwide which enjoy Magento Commerce Gold Partner status. Recently, Unleaded was informed that it is among the Top 20 highest-grossing Magento partners in the world, based on the number of Magento licenses sold.
In addition, four of Unleaded's developers and programmers have been awarded Magento Certified Developer certificates after successfully completing rigorous study and examinations.
The new office in India was a natural extension of the growth experienced by Unleaded Group over the last several years. When considering foreign locations, India was recommended and Ahmedabad has emerged as that country's technology center.
Ahmedabad, in the Indian state of Gujarat and founded in the year 1411, was for a long time the hub of India's renowned textile industry and since the 1960s has come of age as a national leader in higher education, technology and manufacturing. Indeed, India's famous Tata automobile manufacturer set up its Nano project in the city, and, Ford, Suzuki and the French automaker Peugeot are establishing manufacturing operations there.
Unleaded Group, headquartered in Denver's historic Ballpark Neighborhood, also maintains high level, professional partnerships with ExpressionEngine (Professional Partner), the top content management system in the world, PrestaShop (Gold Partner) and Big Commerce, both ecommerce solutions, and AheadWorks (Professional Partner), one of the leading Magento module developers in the country. Unleaded also has staff members holding Officially Certified certificates in Google Analytics and Google Adwords as graduates of the Google Conversion University.
For complete information on Unleaded Group visit the company website or call 855-UNLEADED.