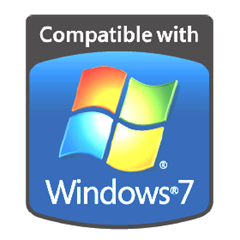 MAGIX has a long history of supporting the Windows platform, and with the launch of Windows 7 we have maintained our focus, and proven our innovative edge
Toronto, Canada (Vocus) October 9, 2009
As Windows 7's historic launch approaches, MAGIX wants to communicate to the market that we are here to support this current version of Windows. With all changes that have been going on in the digital world, MAGIX guarantees that its flagship products such as Movie Edit Pro 15 and Music Maker 15 are fully Windows 7 compliant. As part of the launch - starting October 20th - MAGIX will be offering a special $20 dollar off promotion for these two products. Movie Edit Pro 15 PLUS will be reduced to $69.99 (from $89.99), and Music Maker 15 reduced to $39.99 (from $59.99). The offer will end on November 2nd, so watch for our mailing!.
As the newest version of Windows no longer comes with built in movie creation software; this is your opportunity to get the #1 bestselling video editing software in North America!
"MAGIX has a long history of supporting the Windows platform, and with the launch of Windows 7 we have maintained our focus, and proven our innovative edge," said Markus Gunn, VP Sales & Marketing for North America.
Moving forward, MAGIX will ensure that all of its subsequent releases will be Windows 7 ready, as well as bringing new tools and programs to the market. With Windows' new focus on multimedia interactivity, MAGIX has seen new opportunities to bring more comprehensive digital media technology to the casual user, and a more extensive tool set to the professional.
###