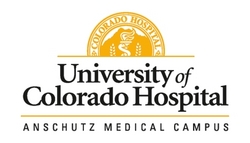 Once again, the talent and expertise of our nursing staff has been recognized. To earn Magnet status for another four years underscores our nursing staff's continuing commitment to high quality, always improving patient care
Aurora, Colo. (Vocus) March 19, 2010
University of Colorado Hospital (UCH) has received international recognition for excellence in nursing by the American Nurses Credential Center's (ANCC) Magnet Recognition Program®. The four-year designation recognizes continuing excellence in nursing and overall patient care at UCH.
"Once again, the talent and expertise of our nursing staff has been recognized. To earn Magnet status for another four years underscores our nursing staff's continuing commitment to high quality, always improving patient care," said Bruce Schroffel, president and CEO of University of Colorado Hospital.
This is the third consecutive time that UCH has been recognized by the Magnet Program. Each time the designation becomes more difficult to achieve as the standards of evaluation are raised. There are more than 6,000 hospitals in the United States, including 359 Magnet hospitals. Only 31 hospitals, including UCH, have been recognized three straight times for nursing excellence. There also are hospitals with the Magnet designation in Australia, New Zealand and Lebanon.
"Receiving the Magnet designation is a testament to the efforts and collaboration of the entire hospital, we couldn't do it alone," said Carolyn Sanders, RN, PhD, vice president of patient services and chief nursing officer. "The latest designation has raised the bar once again on patient care. It has inspired all of us -- nurses, physicians, professional and support staff -- to be even better. That kind of commitment is what enabled us to become a Magnet facility in the first place," said Sanders.
Magnet designation is widely accepted as the gold standard of patient care. Research shows Magnet hospitals provide better patient care and are more effective at attracting and keeping the best, most educated nurses.
The University of Colorado Hospital is the Rocky Mountain region's leading academic medical center, and has been recognized as one of the United States' best hospitals, according to U.S. News & World Report. It is best known as an innovator in patient care and often as one of the first hospitals to bring new medicine to patients' bedsides. Located at the Anschutz Medical Campus in Aurora, Colo., the hospital's physicians are affiliated with the University of Colorado School of Medicine, part of the University of Colorado system.
###