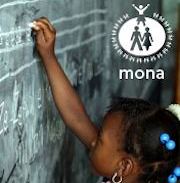 I am privileged to see the amazing work that alumni continue to do...
Kirkland, WA (PRWEB) August 22, 2012
The Microsoft Alumni Foundation is recognizing a select group of alumni giving of themselves to help others at home and around the world. Today the Foundation announced the five finalists for the 2012 Integral Fellows Awards. A cornerstone program of the Foundation, the Integral Fellows Awards Program recognizes Microsoft alumni who have dedicated their lives to creating something extraordinary to help address challenges around the world. This year's five finalists were selected from fifteen nominees submitted by their alumni peers and from nonprofit organizations where Microsoft alumni are founders, officers, and active volunteers.
Award winners will be recognized at the Microsoft Alumni Foundation Celebration on October 1, 2012 in Redmond at the Microsoft campus. The award winners each will receive a $25,000 unrestricted grant for their nonprofit organization, as well as support from their fellow alumni to help continue in their efforts to build resources and scale solutions for their initiatives.
The Microsoft Alumni Foundation brings together Microsoft alumni who positively affect the world's challenges. "In my second year as co-chair of the Integral Fellows committee, I am privileged to see the amazing work that alumni continue to do," said Steve Wells. "Each year I am more and more inspired by innovation, effort, and energy that all of these former Microsoft employees bring to the philanthropic community. Our Integral Fellows truly epitomize the best of how individuals can make a difference in the lives of others, whether locally, nationally, or globally."
Mahnaz A. Javid announced; "I am honored and humbled to have been selected on behalf of those in the field who do the back-breaking work of development every day, on behalf of our dedicated staff, and on behalf of our generous supporters who have stayed the course with us and without whom we could not have made our impact." Mrs. Javid co-founded the Mona Foundation in 1999 with a few other individuals who saw a need and made a commitment to address it. Over the past 13 years Mona Foundation has supported over 25 projects in more than 15 countries reaching over 40,000 children, women, and their families this year alone. Mona Foundation is a Seattle area based nonprofit development agency that supports communities in becoming agents of change in their own social and economic development. We do this by establishing long-term partnerships with grassroots educational initiatives in the USA and around the world.
The panel of judges includes:

Phyllis Campbell, Chairman, Pacific Northwest, JP Morgan Chase & Co.
Bill Drayton, Chair & Chief Executive Office, Ashoka: Innovators for the Public
Eric Liu, Author, Educator and Civic Entrepreneur, Guiding Lights Network
Patty Stonesifer, serves on Boards of the Smithsonian Board of Regents, Center for Global Development, and the Broad Institute
Tom Tierney, Co-founder and Chairman, The Bridgespan Group
###
Founded in 1999, the Mona Foundation is a nonprofit organization that supports grassroots educational initiatives across the world. Its main objectives are to provide quality education to all children, to raise the status of women and girls, and to build community capacity in areas where its partner projects are located. The Mona Foundation achieves these objectives by giving 100% of designated funds, and 97% of general funds, directly to its projects. Some of the projects supported include a school for children of immigrant farm workers in California, a secondary school in Tanzania that now provides a dormitory making it safe for girls to attend, a school in Haiti for street children, and a training institute in India that teaches women practical income-generating life skills. The Foundation is based in the Seattle area. For more information about Mona Foundation and the projects it supports visit https://www.monafoundation.org.