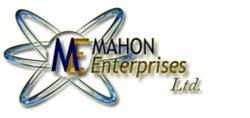 Brands frequently use celebrities in adverts to make them more memorable to their target customer. People are most likely to remember who rather than what
Dublin, Ireland (PRWEB) September 26, 2012
Corporate businesses often refuse to admit their brand is their personality. In today's market, Mahon Enterprises Ltd suggest people are the most influential when it comes to buying decisions. The firm report the average return on their direct marketing campaigns as 13%, when compared to the average TV advertisement which offers a return of 0.2%, their direct approach seems a more cost effective method.
For more information visit http://www.mahonenterprises.com
Customers are looking for honesty, reliability and personality from businesses. Managing Director Darren Mahon of Mahon Enterprises Ltd comments "Make buying as simple as possible. Whether you are selling a product or offer a service you can't sell any of those things until you learn how to sell yourself. The best way to build trust with a customer is by interacting with them; show them your uniqueness and personality. People buy from people".
Direct marketing and promotions for businesses has emerged as a highly effective way of brand recognition and reports a higher return on investment (ROI). Direct marketing in essence makes it simple for the customer to buy as the product/service is in front of their eyes. Mahon Enterprises Ltd insist it is beneficial to have a person to answer questions for customers makes the process of completing a sale can be done in minutes with no quest.
Mahon Enterprises Ltd's Managing Director, Darren Mahon compares the direct marketing approach to other forms of advertising to consumers: "If you look at advertisements on TV or billboards, they are seen by millions but remembered by few. Unless a person specifically wants what is being advertised, their attention is limited. Brands frequently use celebrities in adverts to make them more memorable to their target customer. People are most likely to remember who rather than what".
Mahon Enterprises Ltd. has had their most successful year to date, Darren Mahon gives a few tips on how to impulse a customer to purchase a product or service:
1. Sell yourself, not your product or service. What makes you different? People have so many choices; many times it comes down to who is selling it.
2. Portray yourself as a sales advisor rather than just a salesman – people connect more to a trusted sales advisor then a hard core sales person.
3. Be personable. Customers should want to talk to you, give them your time and make them feel special.
Mahon Enterprises Ltd. are experts in business-to-business, business-to-consumer, and event based marketing. They continually provide excellent advice and specially tailored campaigns to suit their high profiled clients' needs. They organise and structure their systems around the results they want to achieve and evaluate their own progress regularly.
Read about Mahon Enterprises ltd Expansion Plans here