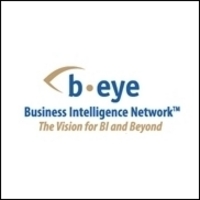 MAIA Intelligence has a proven track record of delivering efficient business intelligence (BI) reporting results for leading enterprises. Our focus is to provide affordable business intelligence reporting for large enterprises
Denver, CO (PRWEB) December 10, 2007
Sanjay Mehta, CEO of MAIA Intelligence , recently participated in an exclusive interview with Ron Powell and the Business Intelligence Network (http://www.BeyeNETWORK.com)]. In this interview, Mehta provides an overview of MAIA Intelligence, describes how 1KEY BI is being used by technical professionals for query building as well as business users for clickthrough reports, and provides customer examples.
"MAIA Intelligence has a proven track record of delivering efficient business intelligence (BI) reporting results for leading enterprises. Our focus is to provide affordable business intelligence reporting for large enterprises," says Sanjay Mehta, CEO of MAIA Intelligence.
"MAIA Intelligence's 1KEY BI helps companies with analysis paralysis, the condition where people spend a great deal of time trying to get the information they need but are unable to access," says Ron Powell, Cofounder and Editorial Director of the Business Intelligence Network. "The ability to analyze and interpret the data in ERP databases is significant for management reporting. 1KEY BI provides decision making information in a timely manner."
To listen to the interview, please click here.
The Business Intelligence Network Solution Spotlights are intuitive dialogues with innovative solution providers, and these spotlights provide a cutting-edge introduction to the new products and services of interest to the business intelligence community. The Network publishes six newsletters serving more than 115,000 readers across a wide variety of industries, making it the largest newsletter-based information source for business intelligence, performance management, data warehousing, data integration and data quality.
About MAIA Intelligence
MAIA Intelligence is a company committed to developing and continually improving powerful business intelligence reporting and analysis products to meet the needs of corporate implementations, application service providers and value-added resellers. MAIA Intelligence serves each of our clients with integrity. No single client is more important than our professional reputation. To protect and maintain the trust of our clients and the public at large, we strictly adhere to regulatory and professional standards.
MAIA Intelligence products offer reporting solutions that are comprehensive, affordably priced and easy to learn, use, deploy and maintain. Our products are next generation reporting solutions built from the ground up on .NET technology. Our products are built with our customers' current and future needs in mind, providing feature-rich solutions that are built on standard technologies. Our products have helped our customers and partners increase productivity and efficiency by transforming data into actionable information. Quarter after quarter, we have released new product features and product enhancements to address the business and technology challenges that companies face today.
About Business Intelligence Network™
The Network's flagship site BeyeNETWORK.com leads the industry with up-to-the-minute news, newsletters, articles, executive spotlights, podcasts, expert-hosted channels and blogs. Experts include Claudia Imhoff, Bill Inmon, Craig Schiff, Colin White, David Loshin, and others. BeyeRESEARCH.com provides research and case studies from leading authors and experts in business intelligence. BeyeBLOGS.com is a business intelligence-specific community blogging site that provides an open forum about industry issues and challenges. BeyeSEARCH.com offers the first and only editor-driven directory and search engine specially built to serve this industry.
This press release is based upon information provided by the Company. The Business Intelligence Network does not independently verify statements made and has no obligation to update these statements after the date of release.
Contact:
Business Intelligence Network
Katie Rostermundt
262-780-0202
krostermundt @ b-eye-network.com
Contact:
MAIA Intelligence
Sanjay Mehta
339-368-5693 (US)
91-22-66888999 (India)
sanjaymehta @ maia-intelligence.com
# # #