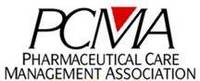 About 1-in-6 prescriptions that are home delivered arrive on Saturday.
Washington, DC (Vocus) June 24, 2010
Pharmaceutical Care Management Association (PCMA) President and CEO Mark Merritt issued the following statement on today's House Subcommittee on Federal Workforce, Postal Service, and the District of Columbia and the Senate Subcommittee on Federal Management, Government Information, Federal Service, and International Security joint hearing on the postal service. Among other items, the hearing will examine a proposal that would reduce delivery of mail to five days which could negatively impact the millions of Americans with chronic conditions who rely on the convenience and value provided by mail-service pharmacies:
"About 1-in-6 prescriptions that are home delivered arrive on Saturday. Consumers count on getting their prescriptions at the right time and shouldn't be made to wait two, or in the case of federal holidays that fall on a Monday, three days.
"Surveys show that recipients of prescription drugs by mail – a majority of which are delivered by the USPS – are highly satisfied with mail-service pharmacies, as they are convenient, safe, and save consumers money. Peer-reviewed research has demonstrated that home delivery of prescription medications can increase adherence to drug regimens for the chronically ill, such as those with diabetes. Additional research has also shown mail-service pharmacies dispense prescriptions with far greater accuracy and cost consumers less than 'brick-and-mortar' pharmacies."
PCMA represents the nation's pharmacy benefit managers (PBMs), which improve affordability and quality of care through the use of electronic prescribing (e-prescribing), generic alternatives, mail-service pharmacies, and other innovative tools for 210-plus million Americans.
###