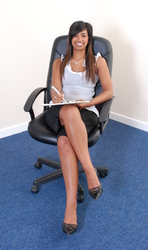 At the end of the day, those businesses that market themselves effectively thrive, and those that fail in marketing, fail in business.
(PRWeb UK) October 19, 2010
The ResponseControl Group™ based in York, UK, have released another custom-built online tool to help businesses thrive: It's on http://www.MailCustomers.com, and companies can try it out for just 1p. Registered Users already include major online companies as well as SME's.
MailCustomers.com is a bespoke online marketing tool that allows companies to take control of their e-marketing and analyse the results in multiple ways. It is designed to be user-friendly to anyone who can use a computer, and turn users into instant e-marketing experts who can go to the company board and confidently present facts and figures on what their customers need, want, purchase, and believe. MailCustomers™ is a full CRM system that can:

import a company's entire subscriber database;
email the database;
create and send newsletters from ready-made templates;
do fully comprehensive surveys;
analyse and present the results in graphical and numerical format,
and do automatic follow-up mailings.
It also has many other built-in functionalities that combine to make it the most comprehensive e-marketing tool in existence.
John Bremner, a partner in The ResponseControl Group™ that owns MailCustomers.com, was asked why they brought out the tool. "We've been needing this type of thing for a long time ourselves," he says, "but we just couldn't find the correct integrated solution, so we ended up funding the bespoke development of the MailCustomers toolset. It has proved to be everything we could have hoped for, and has already attracted some of the big names in online marketing."
Customer Relationship Management can mean the difference between business success and failure. However, CRM tools can be both expensive, and have a long learning curve to be able to be used effectively. Then there are problems of integration with existing systems, and interpretation of results. The end result of all that can be confusion, and lack of marketing effectiveness. For smaller companies, most don't even have full-time marketing people - they farm out their marketing to PR companies that don't deal with CRM in an any effective way - they are more interested in bringing in new business for their clients.
Bremner continues: "All that boils down to lost opportunity, and lost business. At the end of the day, those businesses that market themselves effectively thrive, and those that fail in marketing, fail in business. The difference can be as simple as cross-selling to existing customers or not doing so. Or knowing what you are doing wrong, or doing right. Or knowing what your customers would like to see your company produce."
Another success for the ResponseControl Group then?
"Well, yes, that's true," Bremner says. "The thing is that people who work for themselves or already have a busy schedule often don't have the skills or the budget to do marketing, cross selling, or customer research, so they need a system that is affordable, easy to use and that can quickly perform these tasks. For our part, we have already used the MailCustomers system to take clients views into account and improve our SiteWarranty™ Website Security Seal business."
Why do they let people try out the system for just a penny?
"You have to see the massive functionality available to believe it," Mr Bremner says. "This is a mind-blowing e-marketing system that really does let you measure the response of your customers, and that's what The ResponseControl Group is all about."
# # #