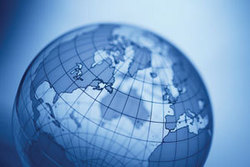 "Significant growth is expected for direct mail now and in the near future. This is true despite the fact that there is an increase in the use of email marketing and social media"
Ft. Meyers, FL (PRWEB) September 13, 2010
Mailing Lists Direct, a mailing list company located in Ft. Meyers, Florida, has launched a blog that focuses on marketing research, marketing studies, economic forecasts and other marketing data that can help small businesses get through a challenging economy.
The company's website offers several invaluable articles, but it's the company' blog that gets into the real "nitty gritty" of marketing trends with detailed articles on marketing studies and other market research which can help small businesses understand how to be profitable in today's uncertain economy.
"Significant growth is expected for direct mail now and in the near future. This is true despite the fact that there is an increase in the use of email marketing and social media," says, Paul Theriot, President of Mailing Lists Direct. "In today's challenging economy, businesses need to understand that direct mail should play a substantial role in one's direct marketing efforts," Theriot goes on to say.
Things have changed quite a bit in the last few years and although social media and email marketing appear to be overtaking direct mail, to the contrary, direct mail can be used as a powerful tool when it is integrated into an online strategy. Theriot stresses that it is important for businesses to realize this in order to be able to take advantage of the changing environment in the marketplace.
One of the challenges facing small businesses today is the shifting landscape of direct marketing. It's much harder to hit a moving target, therefore businesses need to stay current with direct marketing trends. In today's marketing environment, there is a definite trend towards the use of email marketing and social media. This is due in large part to the fact that direct mail is more expensive than Internet marketing on a per unit basis.
Although social media and Internet marketing are moving more and more into the forefront, Mailing Lists Direct continues to remain an effective marketing list company, nevertheless. Direct mail still has a very important role to play for any marketer or small business. The trick is to know how to integrate direct mail marketing with social media and email marketing.
There have been several marketing studies and marketing forecasts done in recent months which delve more deeply into these topics and the Mailing Lists Direct Blog has published articles which serve as summaries on these studies free of charge. Here are a few examples:

One of the marketing studies predicts significant growth in direct mail. Despite the tough economic conditions for small businesses and despite the fact that it appears that social media and email marketing are overtaking direct mail, It is important for a small business to be aware of this, otherwise a good opportunity can be missed.
In another article the U.S. Postal Service was offering a free DVD and a series of free webinars on how to be successful using catalog marketing. The free DVD contains case studies from successful retailers who have expanded their Internet businesses with direct mail catalogs.
Another article talks about a study on marketing channel preferences that customers prefer and describes how to use direct mail to drive traffic to a website. The article points out that 76% of consumers have been directly influenced to purchase through direct mail.
The Mailing Lists Direct Blog is a valuable resource for small businesses. It allows business owners and marketers a way to stay current on the latest marketing news and trends.
Mailing Lists Direct is committed to helping its customers and offers a very different and unique approach to buying an address list or consumer list. Their goal is to develop effective partnerships with their clients, focusing on understanding the goals of small business in order to achieve complete success.
Their knowledgeable staff will listen carefully to a client's needs, providing superior mailing list recommendations that can produce results and enable companies to cost-effectively grow their businesses – no matter what the state of the economy.
Mailing Lists Direct is a full service mailing list company that believes that a well planned and properly executed direct marketing campaign can provide an important competitive edge in today's ever-changing business world. For more information on how to launch a successful direct mailing list campaign, call toll free at 1.866.692.1534.
###