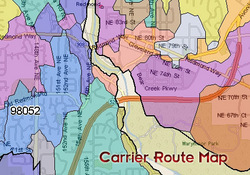 For list buyers looking for ease of use and sophisticated tools there is no better Consumer List site available in the industry
Redmond, Wash. (PRWEB) October 19, 2009
Compact Information Systems, a leading provider of targeted marketing lists for direct mail professionals, today announced the re-launch of their Consumer List online order and fulfillment platform with advanced mapping tools. The new site is specifically targeted at list buyers who need the best tools to access consumer data.
"We have rebuilt our Consumer List site to incorporate many of the advanced mapping features that we created for our Resident List site. After becoming industry leaders in the automated supply of resident saturation direct marketing lists we realized that many of the tools were applicable to our other databases, so we have now incorporated the best ones in to the new Consumer Lists site," said Pat Wiley, President of Compact.
Earlier in the year Compact launched a portal site to house their three main list platforms that serve up Resident, Consumer and Business direct marketing lists. The new Consumer List site is the first major platform to be rebuilt using the same user interface as the portal site. Over the next several months Compact will be re-launching its other major sites using the same easy to use interface, advanced mapping and increased speed.
Rich Lancaster, Compact COO, added; "Compact became a major force in the list industry by being first to market with many online features and capabilities. This current initiative is another wave of innovation on our part. We know our thousands of clients will appreciate the extra effort we are making to bring them the latest and greatest functionality with increased speed and ease of use to all our sites."
Specific new enhancements to the Consumer List site include; the ability to create a variety of custom segments for list selection on one map, and then to combine them in to one data purchase. Customers can draw a polygon, add a radius and select specific carrier routes to create a totally custom list selection. All of this can be visualized on screen, providing a spatial representation of a customer's marketplace potential. Other new features include new ruler, shape and label tools that all add to a customers' ability to then create a printable PDF map, for presentation purposes, directly from the site.
"For list buyers looking for ease of use and sophisticated tools there is no better Consumer List site available in the industry," concluded Wiley, "and we intend to keep making our sites stronger and easier to use." During the re-launch phase Compact is offering all customers promotional pricing and free online training.
About Compact Information Systems
Compact Information Systems,founded in 1988, is a leading provider of resident, consumer and business list services in the United States, with a database containing nearly 150 million deliverable addresses, 200 million consumer households and over 16 million businesses. Compact's list services include access to a proprietary geographic information system that enables customers to see their data, and its impact, geographically before making a purchase decision.
Media Contact: Rich Lancaster, Compact Information Systems, (425) 869-1379. Rich at cisdirect dot com
###