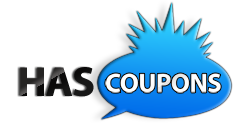 HasCoupons number 1 in savings
Clarkston Michigan (PRWEB) September 17, 2012
HasCoupons.com in business for one month to show they care about their customers and the pain at the pump. We are offering a $10 mail in rebate for a BP gas card of a Visa Gift card to our customers from September 13th to October 29st in efforts to help our customers who keep us in business.
This promotion can be redeemed more than once and has to be post marked by November 15th to be eligible.
HasCoupons.com is growing by leaps and bounds is proud to offer this to the customers gained over the last month and the new customers who are enjoying the constant savings.
Top Savings this Week
#5Bestbuy.com- The largest retailer of electronics has some of the best deals on their entire catalog but right now get free shipping on all computer products, laptops, and tablets. Going back to school still using a desktop it is time to move up to a mobile device and get emails on the go and turn papers in on the fly.
Best deal-All New Samsung Galaxy Note 10.1 $499
#4 Samsung Galaxy S3, this phone offers the most in computing power, and is available on Verizon, At&t, Sprint, and T-Mobile. The S3 is Samsungs global flagship phone for 2012 offers a full array of high end components.
Processor- the Galaxy S3 boasts a 1.5 snap dragon dual core processor for increased computing power.
Display- this phone has a large 4.8 in screen with a super amloled display that gives the phone rich crisp colors.
Camera- Samsungs Flagship phone offers an 8 mega pixel with flash, with 1080p video record rear camera that can record stills while shooting video. The front camera has a 1.9 mega pixel camera.
Best deal for this device online hascoupons.com/letstalk
#3 Toshiba
Battery- Toshiba's Battery's give a slight advantage with a larger battery and improved battery life.
Processor- Both of these devices run on a dual-core i5 intel processor. This will make all computing tasks and gaming seamless an efficient.
Display- The 1080p HD and the Maxx HD step it up a notch from their previous versions with 32 inch in screens.
Toshiba offers the most coupons of any computer retailer.Hascoupons.com/Toshiba
#2 Snow-White and The Huntsman, Snow White adult costume- This is going to be one of the most popular costumes this Halloween. What young woman does not think about being a princess rescued by her Prince Charming on a beautiful night, based on the outfit worn by Kristen Stewart in the film Snow White in The Hunts Man this costume looks beautiful and will look good during the fall season, this costume includes a dress, leggings and boot covers. This is an officially licensed Snow White & The Hunts man costume, does not come with dagger do not for get to grab the essential accessories for this costume.
Best deal-Costumes4less.com one of the largest costume website.
#1 Buy.com- Offers a large selection of items from electronics, clothes, home goods, and furniture. With such a wide variety to choose it rivals all large brick and mortar retail chains like Wal-Mart or Target. Buy.com offers numerous deals and discounts daily such as free shipping on many of their products.
Best Deal- Sony BRAVIA KDL-40BX450 $498
All the mentioned deals are all eligible for the Hasoupons.com $10 your choice Mail In Rebate program. Remember to take advantage of this offer before it is over. Promotion ends October 29th get the BP gas card or Visa debt card while they are available limited time only subject to change.