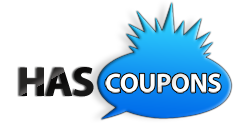 Flying On Cloud 9 right now
Clarkston, MI (PRWEB) September 20, 2012
HasCoupons.com wants to continue spreading the word about their exclusive HasCoupons.com $10 Mail in Rebate get ready for the fall promotion. We are offering a $10 mail in rebate to our customers from September 13th to October 29st in efforts to help our customers who keep us in business.
This promotion can be redeemed more than once and has to be post marked by November 15th to be eligible.
This is Exclusively thru HasCoupons.com don't let this deal go unclaimed we want to fill up your gas tank in the fall.
Reminder the $10 Mail in Rebate must be post mark by the November 15th.
HasCoupons.com super Thursday's best five places to shop today.
Shoebox.com- Check out the brand new fall shoe collection from Jessica Simpson at Shop the Shoe Box. Shop for Boots, Booties, and Pumps in classic fall colors and don't forget about free shipping on orders over $150. ShoeBox.com one of the largest online retailers of shoes with a great fall prices and discounts.
Get the most discounts on Shoptheshoebox.com at HasCoupons.com
LetsTalk.com- A premium on-line retailers of cell phones with deals on phones lower than retail and any current provider promotion. In the market for a new phone start the shopping with Letstalk.com get the best price that the local store cannot match.
Letstalk.com Samsung Galaxy S III for $149 discount from HasCoupons.com
BestBuy.com- The largest retailer of electronics has some of the best deals on their entire catalog but right now get free shipping on all computer products, laptops, and tablets. Going back to school still using a desktop it is time to move up to a mobile device and get emails on the go and turn papers in on the fly.
Bestbuy.com has free shipping offers that can be found at HasCoupons.com
HotTopic.om- It's that time of year. Starting today, HotTopic.com is launching their Halloween Collection: Do It Yourself or Die. This year, customers can create their own costume by selecting key pieces to customize their look. From scary to sexy, site visitors can search hundreds of costume accessories, wigs, apparel and more.
HasCoupons.com has the latest in HotTopic.com coupons for this Halloween season.
Kmart.com- Only 3 months until the holidays, get a jump start on your shopping. Save an EXTRA 5-10% off Thousands of Items plus lock in today's low prices with FREE Layaway (no service fee). Also don't miss Kmart.com huge online only baby sale. Save 10% off everything baby including gear, furniture, apparel, necessities and more.
Get these great deals with discounts from HasCoupons.com the newest coupon site.
All the mentioned deals are all eligible for the Hasoupons.com $10 gas for your car rebate promotion. Remember to take advantage of this offer before it is over. Promotion ends October 31st get the gas card while they are available limited time only subject to change.
Hascoupons.com has already started getting ready for the busy Halloween season so get the best costume before they are gone. Great deals on costumes from Spirit of Halloween win the best costume at the company Halloween party this year.