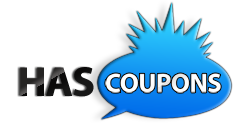 Get on Board
Pittsburgh Pa (PRWEB) September 18, 2012
HasCoupons.com is continuing to grow at an unstoppable pace, offering the most discounts on major brands like Walmart.com. This marks the first month of business for Hascoupons.com and they are offering an exclusive $10 Mail in Rebate for either BP or Visa Debit Card. This is a limited time only offer for purchases made from September 13th to October 29th.
This promotion can be redeemed more than once and must be post marked by November 15th to be eligible.
Top Five Tuesday's Deals
#5 Bestbuy.com- The largest retailer of electronics has some of the best deals on their entire catalog. Right now get free shipping on all computer products, laptops, and tablets. Have plans on taking a trip this year and do not want to lug a old laptop through the airport? Get a tablet from Bestbuy.com.
Best deal-All New Samsung Galaxy Note 10.1 $499
#4 Boost Mobile- In the market for a shrinking plan? Boost Mobile offers plans starting at $50. Boost Mobile's plan shrinks as the customer pays their bill on time each month with the possibility of lowering the plan to $5 a month. Clearly the reward for paying bills on time is great here with $35 dollar unlimited talk, text, and data.
Best Deal- Kyocera Hydro 3.5in screen, water proof, and Android 4.0 ice cream sandwich OS for $129.
High End- Samsung Galaxy S II has a large 4.5in screen, with a 1.2 dual core processor, and 8 megapixel camera for $369.
#3 Finishline.com- The leading online sneaker store with the best selection of name brand apparel of sporting goods. Looking for the best deals on Adidas, Nike, and Reebok? Make sure to check out the latest in online coupons at HasCoupons.com.
Best deal- Nike LeBron 9 P.S. Elite Men Basketball Shoes 249.99.
#2 Metropcs.com- This month MetroPcs.com has an offer for $55 unlimited talk, text, and 4G LTE data. This plan is tax included, offering the most with high speed web browsing. Also customers receive $5 off for adding a second line so for $100 a month including taxes and fees. MetroPcs.com phone line up has stepped up to the plate offering more mid to high end devices at affordable prices.
Best Deal- Metropcs.com 3.5in screen, 1.2 GHz dual core processor, 5 megapixel camera with flash for $149.
#1 Buy.com- Offers a large selection of items from electronics, clothes, home goods, and furniture. With such a wide variety to choose from it rivals all large brick and mortar retail chains like Wall-Mart or Target. Buy.com offers numerous deals and discounts daily such as free shipping on many of their products.
Best Deal- Sony BRAVIA KDL-40BX450 $498.
All the mentioned deals are all eligible for the Hascoupons.com $10 Mail in Rebate. Remember to take advantage of this offer before it is over. Promotion ends October 29th 2012 get the gas card while they are available limited time only subject to change.