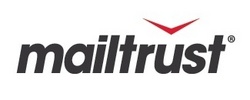 With the Mailtrust Hybrid solution, the demands for Microsoft Exchange, shared calendaring, public folders and mobile interface can be satisfied along side users just needing a simple mailbox with POP3/IMAP4/Webmail over SSL
BLACKSBURG, Va. (PRWEB) September 2, 2008
Mailtrust's Control Panel is an easy-to-use interface for customers needing to administer to their email domain and with the new enhanced version, it's even easier, faster, and more flexible. Customers can log in and with the click of a few buttons, add or remove both Exchange and Noteworthy mailboxes in the same interface and domain. This is the next step for Mailtrust to offer a seamless hybrid product for customers wanting to use both Noteworthy and Hosted Exchange.
"Mailtrust has more than 450 resellers offering Mailtrust's superior messaging services to end customers. Theses resellers are a vital aspect of our business model, accounting for more than 545,000 Noteworthy mailboxes on 113,000 domains," said Adam Williams, manager of reseller sales, Mailtrust. "In return, our resellers benefit from our 100 percent uptime guarantees and industry-leading support, as well as a customizable business email solution to sell to their customers, which can save them heartache and money."
Hosted Exchange 2007 offers significant upgrades that include larger two-gigabyte mailboxes, larger public folders, web access tools with AJAX enabled interface, and best of all can be fully synchronized with Noteworthy. With Mailtrust's hybrid solution of Hosted Exchange and Noteworthy, Exchange users will be able to fully utilize the Exchange environment, while Noteworthy users enjoy a business-class email suite well equipped with everything from webmail to mobile access. Both come with world-class spam & virus protection, a 100 percent uptime guarantee and 24x7x365 support. Best of all, both platforms can be administered from one central Control Panel.
"With the Mailtrust Hybrid solution, the demands for Microsoft Exchange, shared calendaring, public folders and mobile interface can be satisfied along side users just needing a simple mailbox with POP3/IMAP4/Webmail over SSL," said Joe Welke, Technical Director, KD Interactive. "Mailtrust allows us to resell a wide range of email and wireless devices and services, allowing our customers increased flexibility in tailoring their services to meet changing needs on a per-user basis in real-time all the while saving them time, resources and money."
About Mailtrust
Mailtrust™, a division of Rackspace, provides more than 100,000 small, medium, and geographically dispersed companies with business-class email hosting. The company manages and maintains the email service and hosting infrastructure, freeing up IT resources and eliminating the need for customers to purchase email-related hardware, software, and security services. The company's mission critical email systems are housed in Rackspace's carrier-grade data centers to help ensure uptime. Founded in 1999, and acquired by Rackspace in 2007, Mailtrust is headquartered in Blacksburg, Virginia and was recently named the 217th fastest growing, privately held company in America by Inc. Magazine. To learn more, please visit http://www.mailtrust.com.
Rackspace Hosting
As the world's leader and specialist in hosting, Rackspace Hosting is changing the way businesses worldwide buy IT. Rackspace delivers computing-as-a-service, integrating the industry's best technologies into a flexible service offering, making computing more reliable and affordable. A trusted partner to companies of all sizes, Rackspace enables IT departments to be more effective. Rackspace is distinguished by its award-winning Fanatical Support®, furthering the company's mission to be one of the world's greatest service companies. Rackspace is recognized as one of FORTUNE Magazine's 100 Best companies to work for, ranking number 32 on the 2008 list. Rackspace's portfolio of hosted IT services includes managed hosting (http://www.rackspace.com), email hosting (http://www.mailtrust.com) and cloud hosting (http://www.mosso.com). For more information on Rackspace Hosting please visit http://www.rackspace.com or call 800-961-2888.
This Press Release contains forward-looking statements that involve risks, uncertainties and assumptions. If such risks or uncertainties materialize or such assumptions prove incorrect, the results of Mailtrust could differ materially from those expressed or implied by such forward-looking statements and assumptions. All statements other than statements of historical fact are statements that could be deemed forward-looking statements, including any statements concerning expected development, performance or market share relating to products and services; anticipated operational and financial results; any statements of expectation or belief; and any statements of assumptions underlying any of the foregoing. Risks, uncertainties and assumptions include the possibility that expected benefits from this reselling program may not materialize as expected; expected results from the reseller program may not be achieved; and other risks that are described in Rackspace Hosting's registration statement on Form S-1. Neither Mailtrust nor Rackspace Hosting assume any obligation and do not intend to update these forward-looking statements.