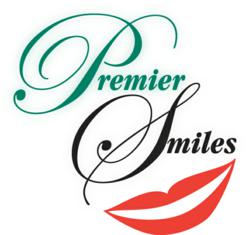 With a highly trained general, cosmetic and emergency dentist on the Main Line, Premier Smiles is able to handle all problems from simple to complex.
Berwyn, PA (PRWEB) October 24, 2012
Premier Smiles, a leading Main Line and Philadelphia cosmetic dentist, is now offering new patients a Free consult, exam, and video tour of the mouth. The practice offers a highly trained Main Line Dentist who performs general, cosmetic and emergency dentistry along with first rate Philadelphia dental implants. Those interested should call (610) 674-1811 for scheduling.
The services at Premier Smiles are performed in the contemporary Main Line office, and include BriteSmile teeth whitening, veneers, crowns, dentures, tooth colored fillings, bridges, extractions, root canals and more.
Premier Smiles offers a Main Line and Philadelphia emergency dentist, capable of handling both simple or complex procedures. The practice treats problems such as toothaches to broken or chipped teeth, along with necessary repairs for dental implants or dentures.
In addition to the free exams and video tours for patients, Premier Smiles is offering multiple additional specials. The practice is offering a limited time discounted price of only $925 for dental crowns with dental veneers starting at only $850. In addition, the practice is also offering a free dental cleaning when BriteSmile teeth whitening is purchased for only $399.
Premier Smiles consistently utilizes contemporary techniques for state of the art patient care and provides skilled smile creation in a comfortable, neighborhood setting.
To take advantage of the new patient special for the free consultation, exam and video tour of the mouth individuals should call (610) 674-1811.